Zacari excites fans with debut EP "Run Wild Run Free."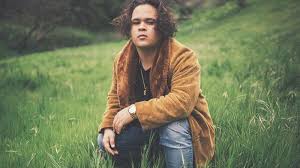 Hang on for a minute...we're trying to find some more stories you might like.
R&B artist Zacari is known for his features on various hip hop songs by Kendrick Lamar and Isaiah Rashad, but he has finally released his own EP, Run Wild Run Free.
The seven-track EP only has one feature from rap artist Lil Yachty, but Zacari's vocals are enough to please the listener alone.
Like many artists, Zacari released two singles before the EP came out. "Midas Touch" and "Don't Trip" were released prior to Run Wild Run Free being dropped.
Zacari has released various singles throughout the years that made his fans anticipate the release of an album or EP.
The soulful artist adds an electronic sound to the typical R&B genre, and the combination creates a relaxing feeling, with songs like "You Can Do Anything."
Lamar was obviously a huge influence on Zacari, as "Ten Outta Ten" has the same smooth beat that can be compared to almost any of Lamar's signature songs.
Although there is not an official release date for his debut album, New Moon, fans can expect Zacari to provide nothing but satisfaction with any project, for he has the "Midas Touch."