Fetty Wap's sophomore album falls short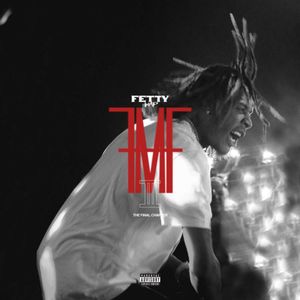 Hang on for a minute...we're trying to find some more stories you might like.
After winning his fourth Super Bowl in 2015 against the Seattle Seahawks, Tom Brady could be found listening to "Trap Queen" by Willie Maxwell, better known as Fetty Wap, in the locker room.
But as Brady knows better than anybody, this isn't 2015 anymore.  For My Fans is Fetty Wap's first album since then, though he has released numerous singles over the past three years, including a recent feature on 6ix 9ine banger "KEKE."
He sticks to his theme of smooth romantic vibes made up by entirely of autotune, and he features many of the same collaboration artists from his first album, including M80 and Monty. "Love the Way" and "P.T.S.A" highlight the album, but after his first album flowed naturally, his sophomore album presents a slight struggle to diversify melodies.
It is difficult, when listening to this record on shuffle, to find where one song ends and another one begins. Fetty tries to make his autotune enhance his singing like fellow artists Chris Brown and T-Pain, but he comes up short. He fails to match beats with memorable lyrics, leaving songs such as "Into Her" and "Lotto" from reaching their full potential.
Nonetheless, it is a delightful surprise to hear Fetty, and hopefully the one-eyed 26-year-old won't hibernate for any more three-year periods.  
About the Writer
Arlen Hooks, Sports Editor
Arlen is a senior and a third-year staff writer. You can catch him dancing to the music in his head, or constantly checking his followers on his Instagram...