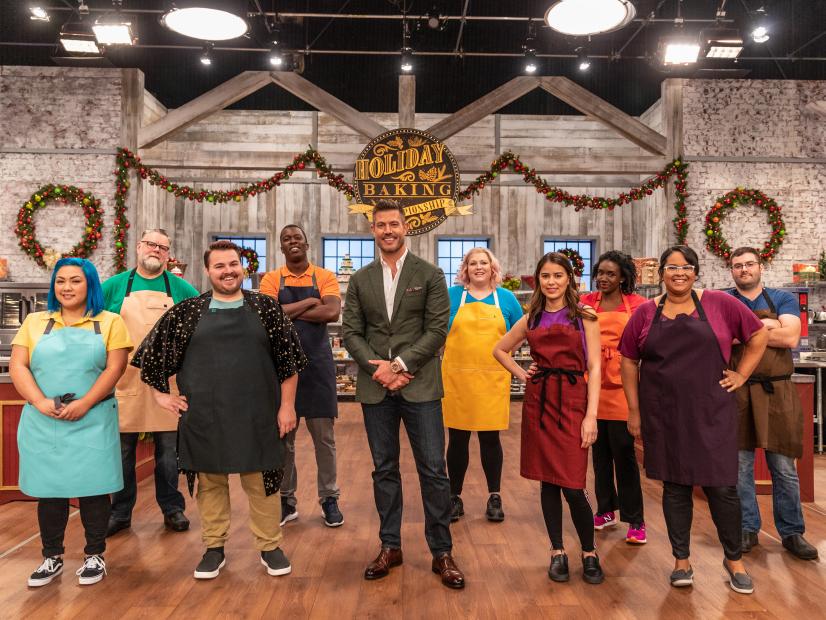 The 14 School Days of Christmas: Food Network cooks up holiday magic
From Christmas cookies to colorful gingerbread and cake competitions, Food Network has a lot to offer for the Christmas season. The popular cooking and baking network provides an abundance of cooking shows throughout the year, but what makes this food-centered channel special is its attention toward holidays.
Food Network offers a number of special shows that reappear every year around Christmastime, and these favorites include Christmas Cookie Challenge, Holiday Wars, Holiday Gingerbread Showdown, and the popular Holiday Baking Championship.
Holiday Baking Championship follows experienced bakers showing off their creativity and skill in hopes of winning $50,000. Contestants partake in two Thanksgiving- or Christmas-themed challenges and bake to avoid elimination at the end of each episode. The show has been airing since November 2014 and kicked off its sixth season this year. Holiday Baking Championship runs throughout November and December, giving viewers the full holiday baking experience.
In Food Network's Christmas Cookie Challenge, famed cookie artists battle for a prize of $10,000 through a series of challenges and eliminations to determine the lucky "Christmas Cookie Championship."
Holiday Gingerbread Showdown has an unusual take on baking during the holidays, as most gingerbread builders buy their kits at stores. These talented bakers make their gingerbread from scratch and are given one week for each monstrous challenge as they compete for a chance in the finale.
Holiday Wars is a Christmas season favorite for Food Network lovers. The show features five masterful teams competing for a grand prize of $25,000. Each team is equipped with three cake artists and one sugar artist as they face two daunting cake-building challenges per episode. The show is hosted by actor Johnathan Bennet, who also hosts a similar show, Cake Wars.
Regularly network favorites like Chopped, meanwhile, incorporate Christmas-themed ingredients and challenges to celebrate the holiday. Chopped is known for supplying competitors with unusual ingredients that they must use throughout each challenge. Required ingredients can be as absurd as Gingersnap Cocktails and leftover Honey Baked Ham for dessert.
Shows like The Kitchen, Rachel Ray, The Pioneer Woman, and Trisha's Kitchen teach viewers how to perfect their holiday meal game and impress their family and friends with step-by-step demonstrations and tips.
An array of beginner- and master-level recipes can also be found on the network's website for home cooks who are curious to try something new this season. 
Fans of holiday-themed cooking and eating will be snuggling around the TV to enjoy these Christmas episodes and discover some new recipes to share this holiday season.
Besides Christmas themed competitions, Food Network premiers other special holiday-themed shows and challenges for widely-celebrated holidays like Halloween and Thanksgiving.