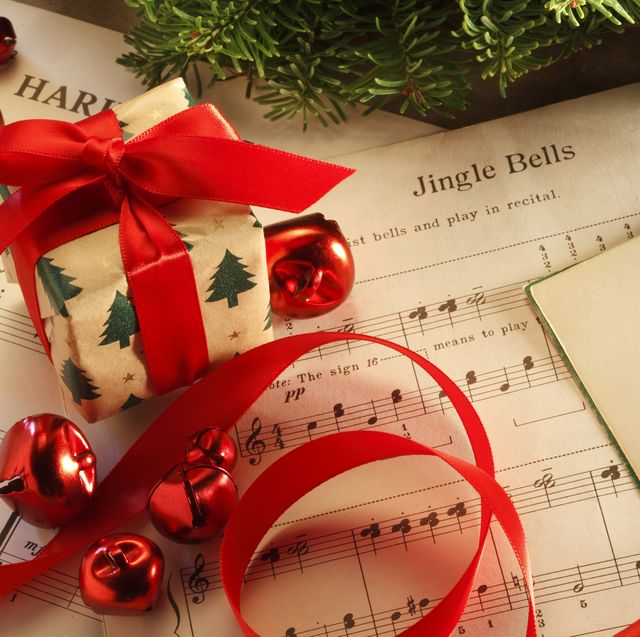 Image via Country Living website
The 14 School Days of Christmas: Only Scrooges fight early Christmas music
As the Christmas season comes upon us, so does the debate about when it is an appropriate time to begin the holiday festivities.  One of the most passionate arguments of the season is: "When is too early to begin listening to Christmas music?" 
The answer is, quite simply, that it is never too early to listen to Christmas music.
Many people wait until either after Thanksgiving or until December, but that does not mean Christmas music cannot be played before this time.  Christmas music is meant to bring joy and cheer to listeners, feelings that are not seasonal and should not be confined to only one time of the year.
Of course, not everyone may be blasting 'Let It Snow' in July, but as soon as the weather turns cold, why not? Nothing beats a hot chocolate and Christmas music on a cold day, so it should not  matter if that day comes before Thanksgiving or even Halloween. 
Christmas music brings something for most people, with a wide range of religious as well as secular options. Even for people who don't celebrate Christmas, holiday and winter songs make sure to include everyone in the celebration.
Everyone is told to do things that make them happy.  Life, in all honesty, can be difficult and listening to songs about family, friends, and joy is sometimes just what people need to get through their day.  
Of course, many people have their own tradition of waiting to listen to the holiday music, but that does not mean it is "too early" for others. It seems as though people who choose to wait sometimes attack those who choose to listen to Christmas music before Thanksgiving. 
People should not judge others for what music they listen to on a day-to-day basis, so they should not don't judge early Christmas music listeners who just want to sing about the most wonderful time of the year.