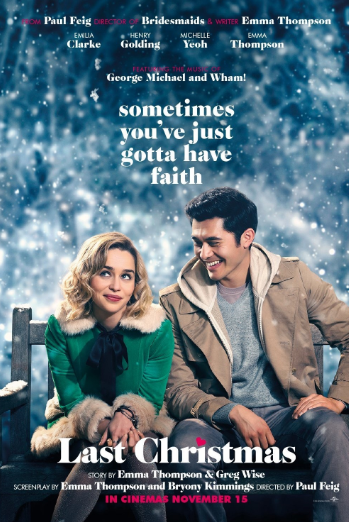 The 14 School Days of Christmas: Last Christmas sends powerful message
To most people, the holidays are a time of doing good deeds and spending time with loved ones. That's not the case at first with selfish, frustrated Kate (Emilia Clarke), who works year-round at a Christmas shop in the British romcom Last Christmas.
Kate is unsatisfied with her life. Nothing seems to be going her way until she meets Tom, a selfless and considerate man who teaches Kate how to give back and become a better person.
Their friendship soon blossoms into a troubling romance, as Tom seems to be disappearing randomly, which leads to a major plot twist in the end.
Nonetheless, Kate starts volunteering at a homeless shelter, fixing her broken relationship with her parents, and giving back to everyone she has hurt in the past — all because of Tom's persuading.
In true Christmas fashion, Kate becomes grateful for what she does have in life and chooses to enjoy her life the best she can.