Kanye West's new album takes a new direction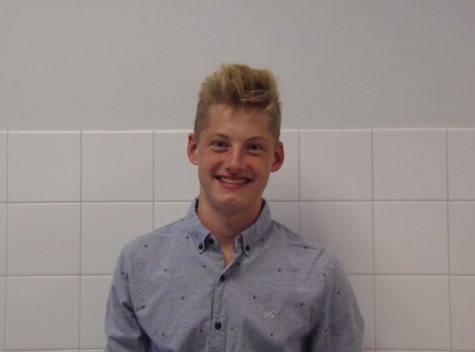 More stories from Zachary Wyse
Kanye West has always been known as a unique, special rapper. Since 2004, he has produced plenty of singles and albums, each having their own special traits. With his most recent album, Jesus is King, West goes in a more holy, religious direction compared to his previous albums.
West uses clever lyrics and rhymes mixed in with refreshing beats to create an extremely solid rap album. In the song "On God," Kanye compares his past experiences to how he is as a person now, and how God helped him in his path.
"I bleached my hair every time I could've died. But I survived. That's on God," Kanye says. 
Throughout the whole album, West reveals his religious side creatively with standout verses. His beats seem to be mixed with church chants, and in the song "Use This Gospel," he includes a solo from Kenny G, the smooth jazz saxophonist. 
No songs on the album are explicit, which is something Kanye has not done since his 2008 album, 808s and Heartbreaks.
West effectively "expresses the gospel" with his Christian-themed album. However, this album is not for everybody. Since the whole album is about Christianity, those who follow other beliefs may not be able to relate to this work.
Leave a Comment
About the Writer
Zachary Wyse, Staff Writer
Zack Wyse is a first-year staff writer who really likes cross country and track. He also likes wearing vans on the wall.