Review: Future's lyrics don't match his beats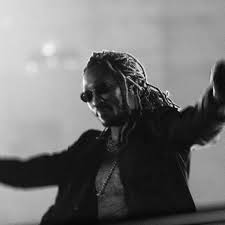 When American rapper Future released his first solo album in 2017, he earned a righteous spot in the rap game. With his most recent album, High Off Life, he continues to prove his relevance. The album has plenty of catchy hits.
Future has always been known for his unique beats, and on High Off Life, his production is clever. In songs like "HiTek Tek" and "Touch the Sky," the music is upbeat, which creates more appealing songs. Other tracks, such as "Up the River," have more calm, easygoing beats that assist Future in "telling his story" through music.
The music and beats throughout the album are extremely diverse. However, his lyrics are generic and sound similar to lines on his past albums. Features from Drake and Lil Uzi Vert do help boost the album's creativity.
Lyrics fans may not love this album, but Future's beats are still unique and give the album a good sound.
About the Contributor
Zachary Wyse, Staff Writer
Zack Wyse is a first-year staff writer who really likes cross country and track. He also likes wearing vans on the wall.