Basketball readies for opening weekend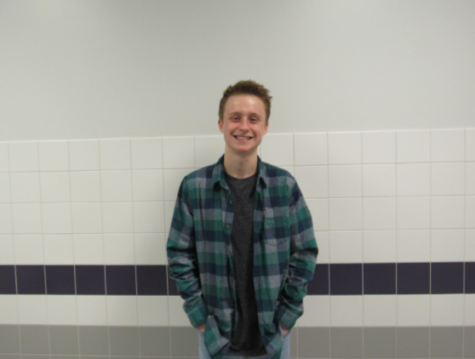 More stories from Caden Harsh
The boys basketball team is optimistic as they prepare to start the season on Friday against Thomas Jefferson at Baldwin High School.
"They're a bit short-handed right now, but they have talented guards and a pretty good big man," senior Andrew Degenhardt said. "They are a dangerous team even without all of their weapons."
The team also plays Seton Lasalle on Saturday at home.
Both games are at home
Junior Connor Lavelle is confident about that game.
"They are experienced and are a good team, but we have had success against them in the past," Lavelle said.
Degenhardt agreed.
"I think it will be the start of a good season," Degenhardt said. "Our opponents are talented, but we have
Two seniors from last year's Baldwin team have graduated. Christian Barr and Shane Gilbert were two of the team's best starters last year, but there are underclassmen stepping in to fill the roles.
Freshman Joey Carr, sophomore Evan Lavelle, and sophomore Nick Petrilli have been showing great promise.
"For how young there are, they've been really focusing and shooting well," Lavelle said.
Degenhardt backed up that opinion.
"They will get a good amount of playing time," Degenhardt said.
Other standout underclassmen include sophomores Connor Gitzen and Obi Abdul, as well as freshman Bez Abdul.
"Connor Gitzen is doing especially well, playing good defense," Degenhardt said. "Obi Abdul is one of our best defenders and is turning into a solid scorer."
"Bez Abdul is doing really well at playing the point guard spot and making passes to his teammates to score," Degenhardt said.
As a whole, the Highlanders have been doing well so far in preseason scrimmages.
"The team has good rebounding and are great at regaining the ball," Lavelle said.
However, the team still has some things to focus on for the upcoming season.
"We can always work on coming together as a team and execution on the court," Lavelle said. 
Degenhardt had a similar opinion.
"As of now we're working on executing offensively and defensively," Degenhardt said. "I think one of our big strengths this year is our team chemistry."
Leave a Comment
About the Writer
Caden Harsh, Staff Writer
Caden is a senior and a second-year staff writer. When he's not pointing out the flaws in the new Star Wars movies, he can be found on the track or debating...