Girls basketball team looks for a strong start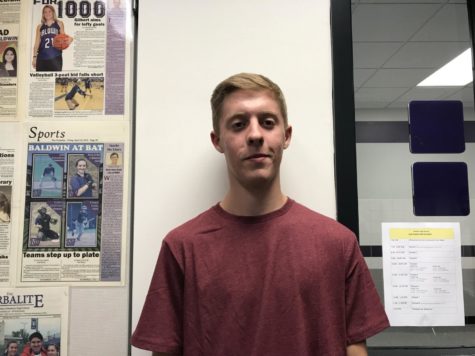 More stories from Adam Goldsboro
The girls basketball team is looking to start its season right with two wins against South Park and Elizabeth Forward on Friday and Saturday.
The game on Friday is against South Park and starts at 6:30 p.m. The game on Saturday is against Elizabeth Forward and starts at 6 p.m. Both games are at home.
The girls team is looking forward to opening the season against two teams they beat last year, senior Jenna Lutz said.
"We just need to play to our potential to get those two wins," Lutz said.
Team members have a lot of dedication and worked out five days a week during the spring and summer to prepare for the new season. 
"Everyone has gotten better. … They matured physically and so has everyone's skill level," Lutz said.
Head Coach Kyle DeGregorio agrees with Lutz. DeGregorio is starting his second year as the head basketball coach for the girls and is confident in his players.
"I have a group of very dedicated young ladies… They all want to get better," DeGregorio said.
DeGregorio said the team has a lot of depth because all their players want to get better. 
"Basketball is really a game of intangibles more than anything," DeGregorio said. 
One of those intangible skills the team focuses on is communication. Lutz credits the team's communication skills to all of the time they have spent together. 
DeGregorio agreed. 
Lutz has a couple of players in mind who will make an impact this season. Those players are sophomore Morgan Altavilla and juniors Meghan Dryburgh and Anna Lucarelli. 
"They all work hard and they are some of the key players that help us out," Lutz said. 
DeGregorio said the team does not have a specific game plan for either game.
"Our focus is on ourselves and how we play," DeGregorio said.
About the Contributor
Adam Goldsboro, Multimedia Editor
Adam Goldsboro is a senior Multimedia Editor in his third year on staff, and he can found on the soccer field or the basketball court.