Advisory period, "to go" lunches studied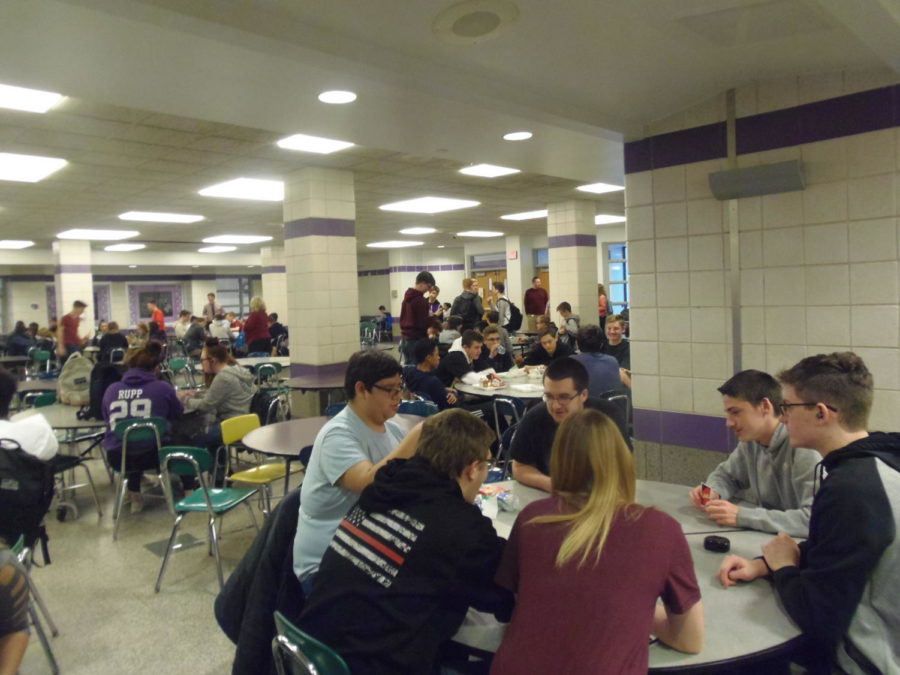 The district hopes to eventually introduce an advisory period and will look into possible alternate locations throughout the building where students could go during lunch and study hall.
Discussions about how to implement an advisory period have just begun. The district hopes to have it in place for the 2020-21 school year, Lutz said.
"Students need to sit down and take a breather from academics or talk to someone. I really want kids to have some way to relieve stress, and I think some form of an advisory period, whatever that may mean, would help," Lutz said.
In addition to being a break during the day, the advisory period would provide students with an opportunity to create a personal connection with a teacher.
"I think something special and healthy happens between teacher and student when they have a connection, and I want every student to be able to have that connection," Lutz said.
Lutz also wants students to have more freedom in the school.
"Most students are responsible and well-behaved enough to not always need teacher supervision or be constricted to limited opportunities. A handful of students demonstrating bad behavior shouldn't have to ruin it for everyone else," Lutz said.
Lutz wants to look into creating alternative spaces in the school where students could spend study hall or lunch periods.
"I like the idea of a student just being able to stop by the cafeteria or Baldwin Bean and just grab a quick drink or snack and then be able to go wherever they want to relax," Lutz said.
Lutz also likes the idea of possibly adding couches to the atriums to turn them into places where students can relax.
Junior Crista Sucevich currently doesn't take a lunch because of all the classes she wants to take.
"I think it's a good idea to give students more freedom. I think just grabbing a snack from the cafeteria or Baldwin Bean and being able to go where I want to go and not feel constricted to the cafeteria is exciting," Sucevich said. "It can give me more of an opportunity to study or socialize if I want to."
Sophomore Bri Conklin agreed.
"The idea is cool because it gives you options. You can find a place to talk during study hall or you can find a quiet place to study," Conklin said.
Some students said having an advisory period could relieve stress.
"I like the idea of an advisory period or some sort of a break in the day because I think it's important to mental health, but the plan would have worked better if it started freshman year for me," junior Feride Radzhapova said.
Freshman Olivia Penrod, though, said she was wary of the concept.
"I find talking about personal things to teachers to be awkward," Penrod said.
Lutz said he plans to discuss the ideas with teachers and students before implementing them.
"I want to take time to look at the issues and see how we can improve the school for our students," Lutz said.