Leadership class hears from 9/11 Ground Zero survivor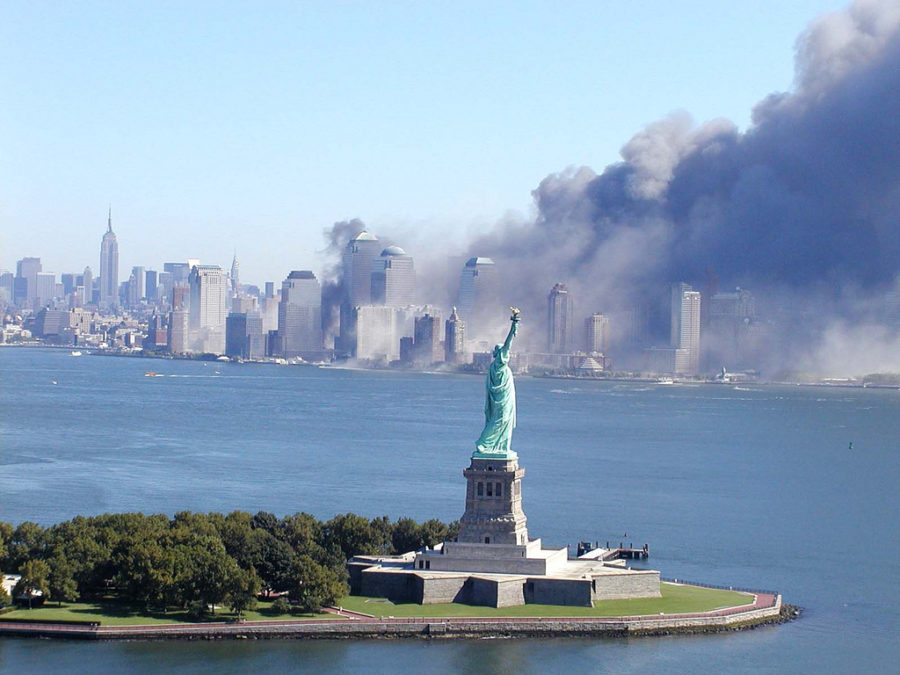 When the World Trade Center buildings were attacked and fell on Sept. 11, 2001, Brentwood High School teacher Katy Phillips was 40 stories up in a building directly in front of the scene of the attack.
Phillips was 22 years old, it was just her 10th day living in New York City, and just her fourth day on the job as a consultant for Merrill Lynch.
She technically was not supposed to be in her building that day, Phillips told Natalie Grattan's Leadership Through Historical Example class on Friday.  She originally had been given a job in Midtown, but when a new job on a different team opened up sooner, she accepted.
"When the first plane hit, we just felt a slight shake in (our) building and heard a thunking noise, like you hear an arrow hit a target," Phillips said. "We did not think much of it until our boss, who has a window facing the towers, ran to tell us he had witnessed a plane hit the World Trade Center. Our first instinct was that it was a total accident."
It was not until the second tower was hit that everyone in the office realized the towers were being attacked. At this point they were told to evacuate the building using the stairwell.
They were on the stairs for a half hour, and while still walking down, she and her team heard that another plane had hit the Pentagon.
"I kept thinking that if a plane was coming here, I was going to die in this stairwell with all of these people I didn't know, and as a 22-year-old, I gained a lot of perspective from that," Phillips said.
As the buildings collapsed, Phillips and her team had to run to another office to escape the smoke and rubble. They saw multiple people jumping out of the towers.
"That is something that will never leave my head. I have to imagine what was happening in there must have been so terrible that this was the better option," Phillips said.
When Phillips returned to work in February after the attacks, her boss, John Barrett, was their best example of leadership.
"He wanted to go back to our building," Phillips said. "Because he didn't want to be defeated, and neither did I. There was no way you could drag me out of there, because in the worst moment for humanity, we came together."
Grattan and her students were captivated by the emotional story.
"It was amazing to hear. I have known her for 13 years, and I have heard parts of her story, but never in that much detail. I am still in shock," Grattan said.  
Although this was an emotional time for Phillips, she was grateful for how easy she had it compared to others, and she refused to leave New York until 10 years after the event.
"My day was hard but compared to others it was easy. I decided to stay because I didn't want them to win," she said. "I have never seen the country and city as united as they were in that time."
About the Writers
Cassie Snyder, Magazine Editor
Cassie Snyder is a senior and a Magazine editor for the Purbalite. She participates in the color guard and school musical. She is usually found either...
Erin Fader, Design Editor
Erin Fader is a senior and the design editor for the Purbalite. You can usually find her either cheering on the Baldwin Highlanders or sitting in a cocoon...