Area businesses find ways to survive pandemic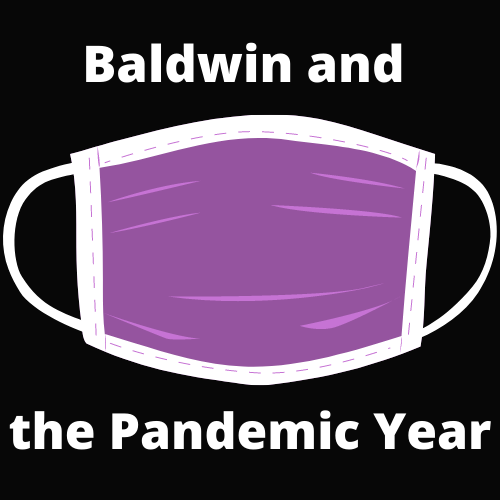 Last spring when hair salons in Pennsylvania were shut down, Stonewater Salon and Spa owner Alicia Nath had to find a way to help her customers and her business. So the salon transitioned to mixing its own version of hair color so customers could buy it via takeout and retouch their own roots at home. 
"It was not much, but it fortunately got us through the time in a way," Nath said. 
Over the past year, small businesses have been affected all throughout the region and the rest of the nation. From hair salons to restaurants, businesses are still trying to recover from the past year. 
In June hair salons were finally cleared to open at a limited capacity. 
"
I have so much more gratitude and there is never a day I am not happy to come into work
— Alicia Nath
"It was very slow when we were allowed to open again because people were still very hesitant to come in and be touched," Nath said. "As a leader here, I always have to reassure guests and my staff that they are safe and we will get through this."
Months later, Stonewater is still trying to regain the business they had prior to lockdown. 
"We are coming back to the number of customers we had before, but we still have a capacity number so that makes it difficult," Nath said. Some customers' fears of contracting the virus also plays a role, she said.
Nath has been able to find some positives in this difficult situation, though. 
"I have so much more gratitude and there is never a day I am not happy to come into work," Nath said. "This has shown us how lucky we are to be able to run our own business that we took for granted."
Some restaurants also have been hard hit in the past year. But others, like some pizza places, have done all right.
Becky Luppe became the manager of Italian Village Pizza in Brentwood during the pandemic.
"It was such a change going from working maybe two or three days a week to now almost five days. When everything first shut down, a couple workers had to take a pause. I had to just step up and hope for the best," Luppe said.
It has been hard to find people to work in the past year, she said.
¨We went from having to turn people down before the pandemic to scrambling to try and find people willing to work during it,¨ Luppe said.

When bars were closed, pizza places saw an increase in business some nights, she said.
¨With people not being allowed to go to the bars for a while we saw a definite rise in customers, especially nights when sport games happened.¨
Like all businesses, they have taken measures to minimize the spread of the virus.
¨Everyone while inside has to wear a mask, whether it be the customers or employees. And we are limiting it to five people being able to sit down and eat,¨ Luppe said.
Another local business that has had to adapt during the pandemic is Caring Castle Childcare in Baldwin.
"One of the biggest challenges has been gaining confidence from our parents to return their children to our care," owner Debbie Donaldson said.
In the wake of the pandemic, Donaldson had to quickly learn a lot about the Paycheck Protection Program program and financing.
Last March, the daycare went from having 55 children to only two children for about a one month. Caring Castle had to lay off workers for almost three entire months, from last March to June.
The daycare is still missing a handful of children, from before the pandemic, because their parents are teachers or in the education field, and a lot of them are teaching online.
It wasn't until June that the business finally had more families returning. Donaldson was able to keep the vast majority of her staff, and all but one staff member has returned to the daycare center. Donaldson said her staff has been a loyal group.
Currently, Caring Castle has many restrictions, including temperature checks before anyone enters the building, and having the children stay in the same groups or pods each day. They also enforce a much more strict sick policy for children then they ever have before.
"All in all, it has been quite a learning experience. I think what I learned the most from this whole experience is to always expect the unexpected and never become complacent or think it won't happen to you," Donaldson said.