Online learning changes get mixed reviews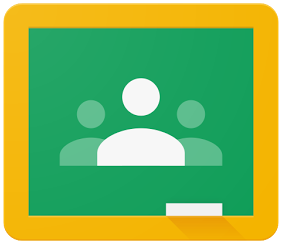 Baldwin has now settled into mandatory online learning for the fourth quarter, with a pass/fail grading system, "Flex Fridays" with no new work, and an earlier end to the school year. 
Students, teachers, and administrators all acknowledged the limitations of online learning, though they differed in their assessments of it.
Junior Mariah Jones said she was concerned about being prepared academically for next year.
"Personally, I really haven't learned anything new," Jones said. "Everything is very scattered and it's difficult to keep track of what I need to be learning, which makes me worried that I might not be prepared for my classes next year." 
Junior Aidan Greenaway said he was also concerned about AP test preparation.
"The lack of consistency in online schooling can be annoying when teachers repeatedly change or cancel class meeting times. I also know that many students preparing for AP exams are frustrated because they need structured review," Greenaway said. "Despite this, I am still grateful that Baldwin has the resources to provide an education for everyone in these troubling times."
Teachers, though, said learning has been moving forward. Dr. Lisa Klein, who teaches 12 AP English, said her students told her during a Google Meet that they all felt prepared for the AP exam.
"I feel confident that my students will do well on the AP exam this year," Klein said. "In 12 AP English, we spend a great deal of time developing essay writing skills from the very start of the school year, so I know that my students are well prepared."
Physics teacher Rachel Neil acknowledged that, given the even day/odd day class schedule, not as much material is being covered. But she said the key ideas are being taught.
"
We are already working on curriculum with review for next year so students will be on track."
— Supt. Dr. Randal Lutz
"While we may not be going as deep into the content as I would like, we are moving through and the students are working to learn the concepts of the new content," Neil said. "For many of my classes, I am impressed with how many students have taken me up on my offer of extra study help."
History teacher Kate Deemer said the human connections are tougher to build online.
"Online learning has certainly presented challenges, and I miss seeing my students face to face. That said, students have been remarkably adaptable to pick up the challenge of virtual instruction," she said.
Supt. Dr. Randal Lutz said he understands the students' worries about being prepared for next year's courses.
"We as a district are also concerned about students being prepared to move on. This nine weeks is typically really focused on test prep like AP tests, finals, PSSAs, etc. But we are already working on curriculum with review for next year so students will be on track," Lutz said.
Some students also cited decreased motivation with online learning, while others said they felt no change.
"It's kind of hard to get motivated for online classes," junior Julia Lewis said. "It's just not the same as when you go to school and get the assignments in person."
Fellow junior Emilija Kurtesevic agreed that online school just doesn't require the same level of motivation.
"I don't feel the same pressure to get my work done, which is good and bad," Kurtesevic said.
But others, like freshman Cadence Morton, said the new system has not really affected them or their work. 
"I really don't mind it. I don't think it is all that easy or hard. I am doing about the same as I was while I was still in school," Morton said. 
With the onset of mandatory online learning in the fourth quarter, the district implemented a pass-fail grading system. Lutz said this was done partly because not every student may have a good learning environment at home.
"Just because kids have computers does not mean they necessarily have the environment to work well," Lutz said. "So kids have to engage at least 65 percent, but it should be at the student's typical work level. This means that if a student is usually an A student, then they should still be maintaining their A grades on assignments, even though it is only required that they get a D." 
Some students said the pass-fail system is helpful.
"I like the fact that it's pass or fail now, because it's less stressful than if I had to worry about my grades on top of everything else," Lewis said.
However, others feel that pass-fail causes them to put less effort into the rest of the year.
"I get the concept of it, and it definitely reduces stress." Kurtesevic said. "But when I only need a 'D' to pass, I don't feel a push to try as hard."
On May 1, the district added Flex Fridays, in which no new graded work is assigned, and students can either do optional enrichment work, use the time to catch up on assigned work, or simply relax.
"We know kids and teachers are working hard, and while it is going easy for some, we are still getting concern from parents about device sharing and kids' motivation to keep working. So before kids get too frustrated, we decided to give them a day to catch up, review or relax. And this way each subject gets two days a week," Lutz said. 
Students said they appreciated the day off to reduce stress.
"Having Fridays off of getting new material helps me stay organized for the week and get caught up on school work I might have missed," senior Bradyn Stephenson said. "I think it's a great idea to help us students relax and stay organized in such a stressful time."
However, other students feel like the day off takes away from important times for lessons.
"I already feel like students are falling behind in learning new things, so this kind of adds to it," Kurtesevic said. "I like the time to catch up, but it just doesn't feel productive."
Attendance, which requires students at the high school to check in with their homeroom teacher online, has been strong, Lutz said. He cautioned, though, that strong attendance alone is not enough.
"Attendance itself has been very high, but that does not necessarily mean the students are doing the work," Lutz said. 
The school board also has approved a slight shortening of the school year, with the last day for students now June 5, and the days the following week now available for teacher in-service work.
"When we evaluated the upcoming needs of the district related to the actual closure now, with online programming, and the possibility of another closure for next year, we wanted to get ourselves ready to tackle that challenge," Lutz said. "While we know what we are doing now is good, doing the same thing for next year will not be good enough … I wanted to prioritize the teachers' time in focusing on the preparation for next year to meet what the expectations will be."
Still, this year's transition from regular school to mandatory online learning has been fast and impressive, Lutz said.
"In five weeks, 4,600 students went 100 percent to online learning. This is the fastest we have ever completely changed how we do education," he said. "There have been some shortcomings, but I think it has been incredible and every day we will get better."
The move to mandatory online learning in the fourth quarter came after several weeks of optional online learning, in which teachers offered optional enrichment work or student book clubs. 
"We hoped everyone would get better and more comfortable each day, which is why we started with the non-mandatory review period of online learning," Lutz said.
After school was closed on March 13, Lutz said the district first had to make sure all students had access the internet. The district also got devices to all students who asked. 
About a thousand electronic devices were distributed, mostly to elementary school students since they normally are not provided with their own Chromebooks. Wifi hotspots were also ordered and distributed to families without internet access. Families still in need of Wifi can reach out to the district's tech office for a wifi hotspot.