Kobe Bryant's impact is bigger than basketball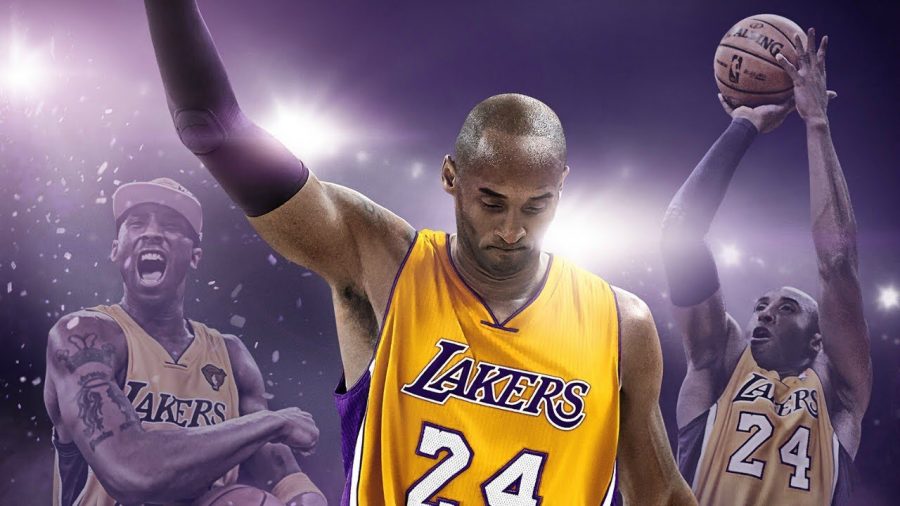 The sports world is in shock with the sudden death Sunday of basketball legend Kobe Bryant and eight other people, including his daughter and two other teens.
The helicopter they were flying in crashed near Los Angeles while the group was going to a basketball game.
Immediately, members of the sports community and entertainment community voiced their condolences and shock. 
Atlanta Hawks point guard Trae Young wore number 8 in honor Kobe and started off the game with an eight-second backcourt violation. The Raptors and Spurs also traded 24-second violations to honor Bryant, whose jersey numbers were 8 and 24.
Many people also called for Bryant to replace Jerry West as the NBA logo. NBA Commissioner Adam Silver issued a powerful statement offering condolences to all the families involved in the crash and praising Bryant's contribution to the game and to society.
Bryant was a truly inspiring person for many people and was a large part of a lot of peoples' childhoods. He may have been talented and blessed with an unreal athletic ability, but his relentless work ethic made him a legend.
For example, there is a famous picture of Bryant practicing one hand shooting while wearing a practice jersey over his pajamas.
Also, Bryant learned French just so he could trash talk Tony Parker during the playoffs. He also fought Shaquille O'Neal at practice once.
Bryant has five championships and basically every single accolade a basketball player could achieve, including gold medals at the Olympics. Additionally, Bryant scored 81 points in a game and scored 60 during his final game.
Most impressively, Bryant tore his Achilles tendon during a playoff game and still made both free throws before being subbed off the court.
People should look at Bryant's work ethic and be inspired to keep going in whatever it is their are doing.
Bryant even reached all the way out here in Pittsburgh. On Sunday at LA Fitness in West Mifflin, many people were wearing his jersey, and today a lot of Baldwin students had Bryant jerseys on as well.
Pittsburgh may not have a basketball team, but Bryant reached young people in Pittsburgh.
Bryant life is an example of what a human being can accomplish with hard work and dedication. He also offers a sad example of how quickly life can end, but people should also remember the eight other lives that were snuffed out just as quickly in the helicopter crash.
In the words of Babe Ruth in Sandlot, "Heroes get remembered, but legends never die,". 
About the Contributor
Adam Goldsboro, Multimedia Editor
Adam Goldsboro is a senior Multimedia Editor in his third year on staff, and he can found on the soccer field or the basketball court.