"Your Name" impresses audiences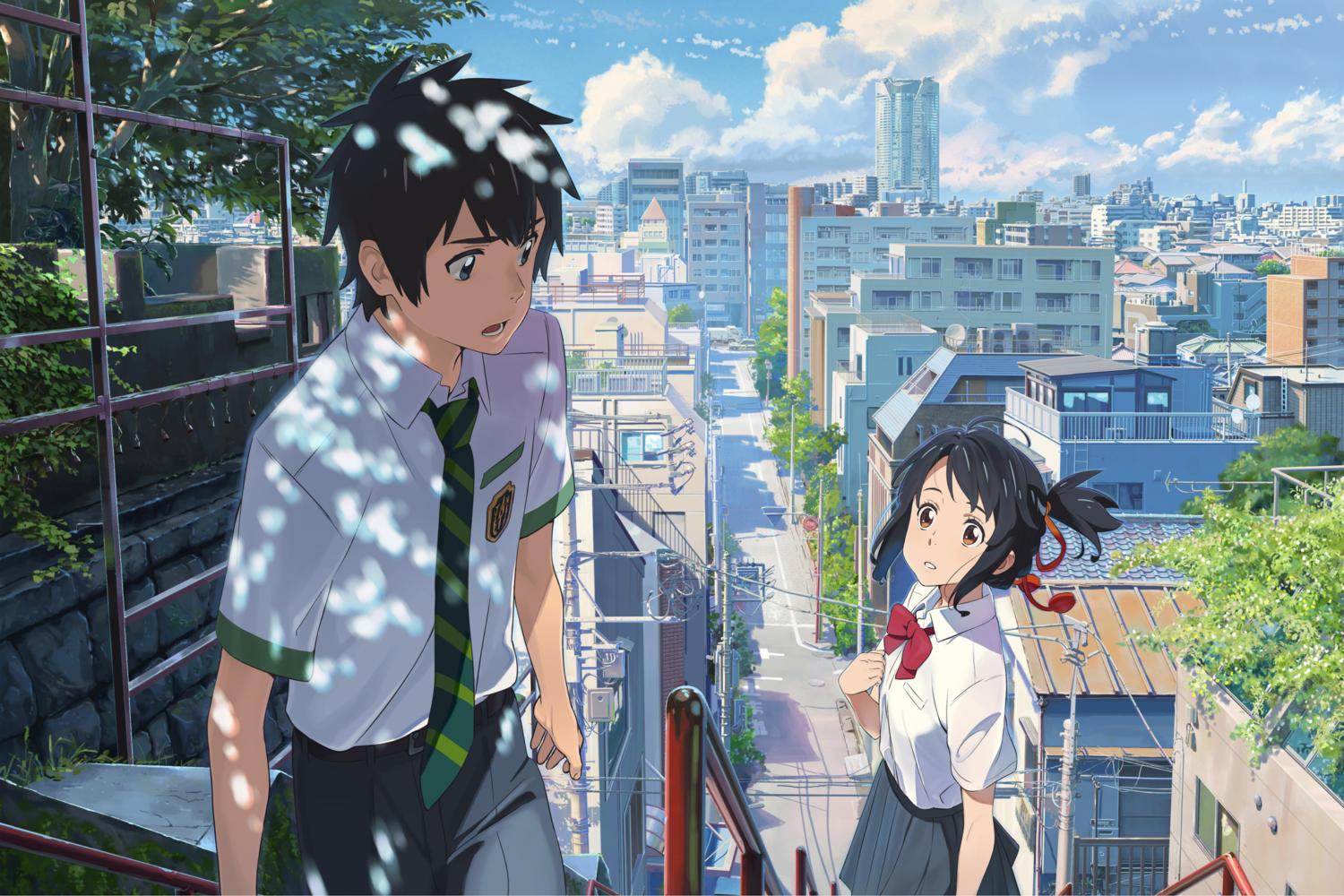 The Japanese animated film Your Name leaves the audience with a sweep of emotions and in suspense until the last minute.
The movie introduces two high schools students, Taki Tachibana, a normal city boy from Tokyo, and Mitsuha Miyamizu, a girl who lives in a rural town named Itomori and yearns for something larger than her small-town life. These two characters suddenly find themselves switching bodies, which leads them to embark on a journey of meeting face to face for the first time.
Going into this movie, viewers might expect a plain romance about two high schoolers in an old Freaky Friday setup. However, from the start of the movie viewers will become wrapped up in the plot as every twist and turn leaves them biting their nails and tearing up at the tugs on the heartstrings.
Somehow this movie manages to be a sweet teen romance version of Inception without being sloppy and instead being a completely well-rounded movie.
It's been a while since movies such as Spirited Away and Howl's Moving Castle were released, and Your Name may just take the place of the best Japanese animated film of the decade.
About the Writer
Prudence Nowicki, Multimedia Editor
Prudence is a senior and a third-year multimedia editor. She enjoys a majority of her time listening to K-pop, watching anime, K-dramas and enjoying all...