Miley Cyrus returning to her roots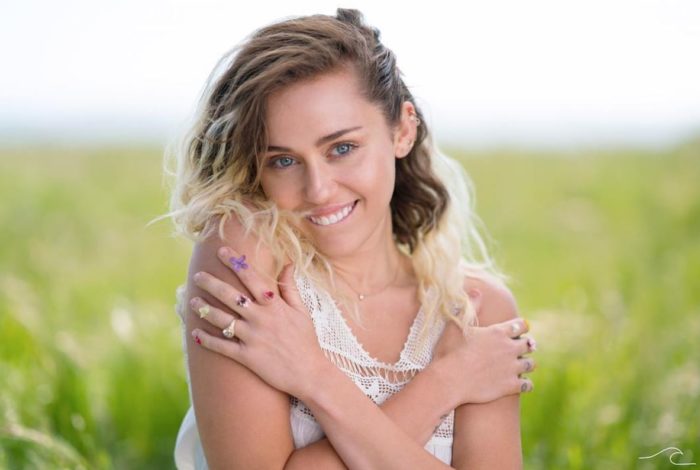 You can change your hair and you can change your clothes. You can change your mind, that's just the way it goes. You can say goodbye and you can say hello, but you'll always find your way back home.
These Hannah Montana lyrics prove to be true for Miley Cyrus, who distanced herself from the Hannah Montana image for years until just recently when she found her way back.
For most 2000s babies, she was an icon. She not only had her music, but also a Disney television show: Hannah Montana. Most little girls not only wanted to meet her, but they wanted to be her.
Cyrus was known for her bubblegum pop music style for years, but once her Hannah Montana phase was over, so was that type of music.
In 2010, Cyrus released her single "Can't Be Tamed" and her fans known as Smilers were taken aback. Some say that this was the small start to her "crazy" phase. Little did anybody know that it was just the beginning.
Just three years after she began to drift away from her Disney-type music and good girl lifestyle, "We Can't Stop" once again shocked Cyrus' listeners.
The song was accompanied with a music video that promoted drugs and partying and showed off Miley's new hairstyle and overall look. This was yet another surprise to her younger supporters.
From 2013-2016 Cyrus kept up with the wild lifestyle and revealing outfits at public events.
Her most recent album, "Miley Cyrus and her Dead Petz," strayed away from her pop sound and was geared more for a psychedelic style.  It was not as much of a hit as her previous album "Bangerz" was.
Unlike other celebrities who went through a rebellious phase and never came out of it, Cyrus has completely turned around.
She has dropped the scandalous clothing and drug-influenced songs and has gone back to her roots.
Her newest song, "Malibu," gives more of a country pop vibe. This newest release is more of a calming sound than her typical turn-up song.
This release leaves Smilers with skeptical thoughts about whether or not Miley changed due to her old act being played out or if she truly wanted a change.
Miley Cyrus fans will be patiently waiting to see if Miley is back to her old self or if this is just another new phase.
About the Writer
Morgan Ott, Video Editor
Morgan Ott is a senior and this is her second year on the Purbalite. She is video editor for the website. You can find her listening to Hannah Montana...