Summer brings new beats to town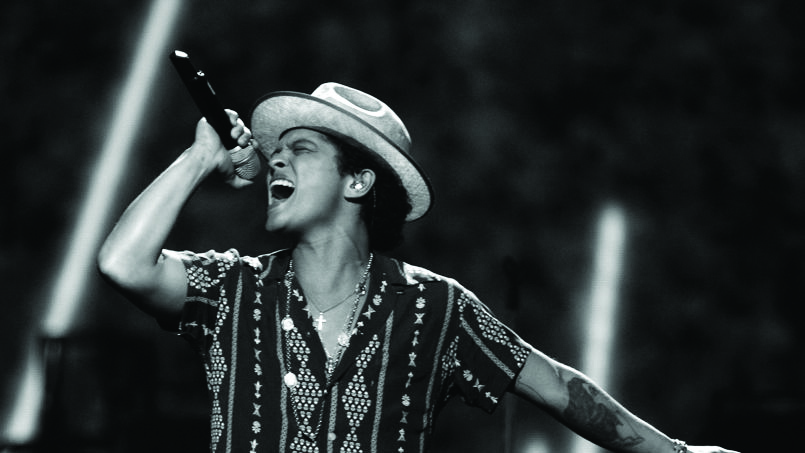 There is no Coachella in Pittsburgh, but this city still has a good summer concert lineup to be excited about. Summer concerts are what music fans look forward to for their summer break, and even casual fans like having one concert lined up for summer.
The summer 2017 lineup is definitely one to look forward to. After last summer's lineup not being as filled, this summer has a lot more for many different music fans to enjoy.
Summer concerts are a great time to enjoy music and this year's highlights definitely include shows for alternative music fans. Foster the People, whose fame has died down, are coming to Stage AE. The Lumineers are coming with U2 to Heinz Field after playing Petersen Events Center just in March this year. Bruno Mars is coming back with his new jazz-influenced album to PPG Paints. All Time Low, Blackbear, and New Politics will also be a highlight for the middle of the summer. Many more concerts are coming this summer, ranging from older music like Hall and Oates to newer pop music like Shawn Mendes and Charlie Puth. With this summer lineup, music fans of any genre should be excited.
The true start to the summer concert season starts in June, which will consist of again a large range of music genres for all fans. A lot of older bands are coming back, like Tom Petty and Hall and Oates, who will be doing anniversary tours that will appeal more to the older music fans in Pittsburgh.
The June concert also includes Foster the People, U2 and The Lumineers, Tom Petty and The Heartbreakers 40th Anniversary Tour, Hall and Oates co-headlining tour with Tears for Fears, and Banks. Foster the People will be appealing to the indie fans here on June 4. Tom Petty and The Heartbreakers and Hall and Oates will be coming back for the older music fans June 9 and June 13. The concerts in June set up a great preview for the rest of the summer.
New Kidz on the Block, Paula Abdul, and Boyz II Men are coming for a joined tour in the beginning of July to continue the comeback of some older bands.
Also in July comes New Politics, Blackbear, Violent Femmes and Echo and the Bunnymen, All Time Low, and Glass Animals. July concerts range from alternative pop to pop-punk to attract music fans from all around.
The August lineup brings many big names — from The Shins to Bruno Mars — ensuring the end of the summer concert season will be a good one. The Shins are coming August 1 to start the end of the season. Dropkick Murphys, Shawn Mendes and Charlie Puth, and Bruno Mars follow to bring an end to 2017's iconic summer concert schedule.
About the Contributors
Taylor Donahue, Photo Editor
Senior Taylor Donahue is a third-year staff member and second-year photography editor for The Purbalite. She can be found waiting 20+ hours outside of...