Seniors receive recognition for photography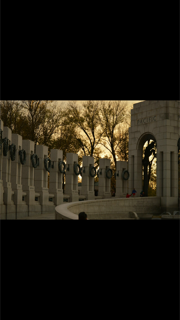 Seniors Jake Mysliwczyk and Jasmine Wicks were recognized for their photography by U.S. Rep. Mike Doyle at the 14th annual Congressional Art Competition.
Mysliwczyk came in second place out of more than 60 applicants, while Wicks won honorable mention. Both seniors received ribbons for themselves and to place on their photos.
Mysliwczyk will also be receiving a private tour of the White House, the Capitol, and the House floor. His work will be displayed in Doyle's office in Washington, D.C., for a year.
"I wasn't expecting to receive an award, but it was a nice surprise," Mysliwczyk said.
Mysliwczyk's photo was of the incline on Mount Washington, and Wicks' photo was of the World War II monument in Washington.
Both seniors submitted their photography work, but other art mediums were submitted also.