Suspension revives PED discussion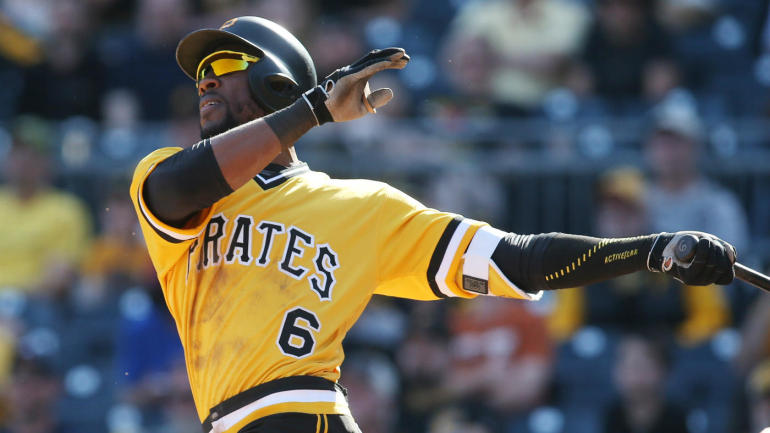 Performance enhancing drugs have no place in Major League Baseball.  While the number of cases involving PEDs has declined greatly since the 1990s and early 2000s, PEDs are still a problem.
With the 80-game suspension of Pirates star outfielder Starling Marte, the issue was once again brought to light.  Marte tested positive for Nandrolone, a substance that has been banned by Major League Baseball for almost 50 years.
The suspension puts Marte in the same category as Brewers outfielder Ryan Braun.  Pittsburgh fans enjoy shaming and taunting Braun for his suspension in 2013.  While Braun's situation was more severe, as he lied about the injection of drugs, Pirate fans chant "steroids" at Braun. How can Pittsburgh fans be justified to cheer for Marte but boo and jeer Braun?
While fans are upset and disappointed in Marte, many seem eager to get him back sometime after the all-star break.  However, many baseball analysts wonder if Marte was a product of steroids and if he can thrive once he is clean and reinstated.
Marte's situation puts the Pirates in a difficult situation as they must replace another player.  Marte joins Jung-Ho Kang as the second Pirates star unable to play for a period during the 2017 season.  The Pirates are also a team that cannot afford to just go out and acquire another player similar to Marte or Kang's caliber.  Internal options are pretty much the only option for a low-revenue team like the Pirates.
While some athletes have voiced support and concern for Marte, others have spoken out against the use of PEDs, using Marte as an example.
For example, Texas Rangers pitcher Jake Diekman offered a solution on Twitter.  "You get suspended, you make the minimum for the rest of your career.  Take something they care about," Diekman said.
Diekman may have a point, as many athletes could care less about the suspension and would happily take it as a consequence if they could use the steroids to secure a lucrative contract.
Diekman has a first-person experience as he has colitis and missed nearly the entire 2016 season and all of 2017 to this point because he had his colon removed.  Diekman has publicly states that he is PED free and would never use a banned substance even through his medical issues.
Chicago Cubs first baseman Anthony Rizzo had some interesting comments on the situation.
"It kinda makes you angry as a player, because you know there are still flaws in the system, you know there are still guys getting away with it.  For me, I've been drug tested zero times this year.  Guys are going to get away with it as long as they can and obviously everybody's going to say they didn't know they were doing it," Rizzo said.
Rizzo is absolutely right in saying the system is flawed.  The system generally targets players who frequently spend time outside the United States, which raises the question of how many players from the U.S. get away with constantly using performance enhancing drugs.
The PED system will never be perfect, but this situation provides Commissioner Rob Manfred and Major League Baseball an excellent opportunity to revise the drug testing system to ensure that no player is attempting to cheat the system.
About the Writer
Mike Silvestre, Sports Editor
Mike is a senior and this is Mike's third year on the Purbalite.  He has been to eleven major league baseball ballparks and plans to attend all thirty.