Sophomore's hockey team places third in nation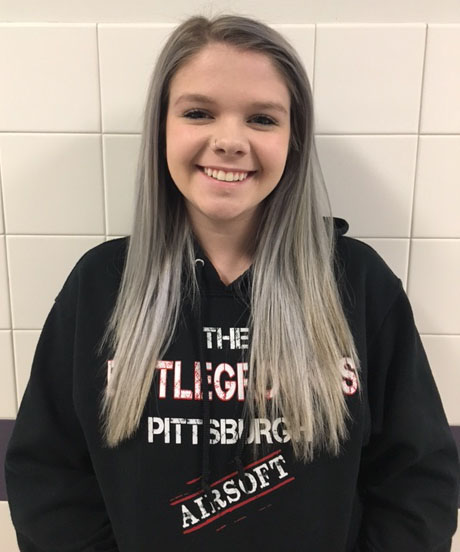 Sophomore Madison Earley plays ice hockey for the Steel City Selects U19 girls team, and they placed third in the national championship in Michigan last weekend.
Only 12 teams from the United States make it to nationals.  This was the fourth time Earley's team ranked high enough to attend and their second time placing third.
"It was cool because there are about 60 to 80 girls teams in the U.S., so to be one of them to make it was great," Earley said.
The nationals competitions was Earley's first time back on the ice since her concussion, which had prevented her from playing at the district-level qualifying round.
Last year Earley played defense for Baldwin on a team with all boys, but this year she decided to focus on the U19 team.  She is one of the youngest on that team.
"The only difference is that there is more drama with the girls team.  The playing styles and techniques are pretty much the same," Earley said.
Earley started playing at 7 years old, after watching her brother play for the high school.  She told her mom that she wanted to start playing and was on a team the next day, Earley said.
"It was a great experience, and I hope we make it to nationals again next year," Earley said.
About the Writers
Areanna Bivens, Photo Editor
Photo Editor Areanna Bivens, a senior, is in her second year on the staff. She enjoys reading and writing in her free time. In any other time she has left...
Paige Crawley, Staff Writer
Paige Crawley is a senior and third-year staff writer. Athletic, organized, and extroverted are not words that could be used to describe her.