MLB game steps up to the plate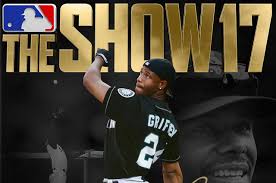 In past MLB The Show games, Sony has failed to provide anything more than updated rosters and small visual improvements, but MLB The Show 17 adds that and much improved gameplay improvements.
This year, Sony added much-improved graphics as all the players actually look like themselves. Sony also added much improved ball physics as now the ball moves more realistically than it has The Show.
Pushing and pulling balls down the line is much more unpredictable as they can curve fair, foul, or even bounce off first or third base.
The major improvement in the game this year is Road to the Show. Road to the Show is a career mode where gamers can take a created player from the MLB Draft all the way to become a World Series champion.
This year Sony added cut scenes that let gamers interact with their manager and owner. Depending on how the gamer responds it can help them be called up in the club's system on be sent down.
These improvements greatly improve the realism of the game, which increases how entertaining it is.