Daya brings hometown pride to concert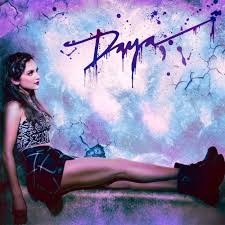 Pop-star Daya rose to fame when her song "Hideaway" played on radio stations across the country in 2015. The singer returned to her hometown Thursday to complete her Sit Still Look Pretty Tour.
When she kicked off the set with "Dare," it didn't take long for the sold out Stage AE to start dancing and singing along to the Mt. Lebanon native.
Daya sang many of her well-known radio hits such as "Hideaway," "Don't Let Me Down," and "Words." However, one of the biggest highlights of the show came when Daya slowed things down by performing her powerful ballad "Back to Me" while playing the keyboard.
Wearing her hometown black and gold, Daya connected with the crowd in between songs, making sure to give a shoutout to her grandparents and the rest of her family sitting up in the balcony.
For the encore, Daya performed her hit single "Sit Still Look Pretty," while the energized crowd enthusiastically sang every word.
Stunning lights accompanied each song throughout the show which fit the mood each song projected. This, combined with her songs and overall stage presence, made for a truly captivating concert.