Opinion: Belichick leads team to victory and himself to fame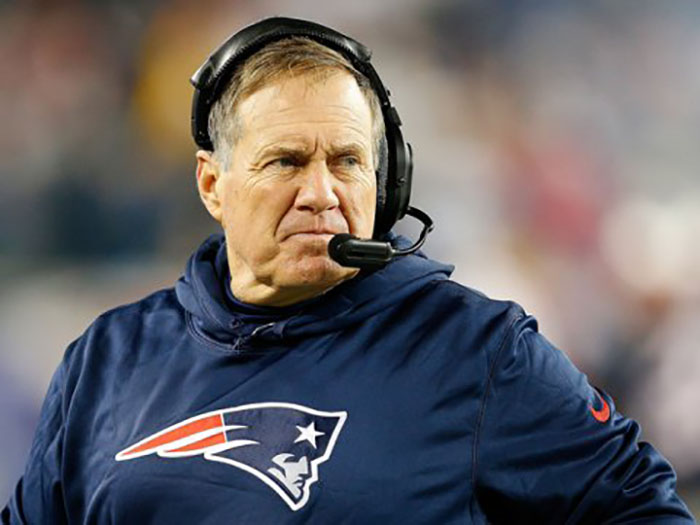 Bill Belichick will go down as one of the greatest coaches in NFL history with his ability to win with players who are dismissed and undervalued.
Many players on the Patriots team that won the Super Bowl on Sunday were either late-round picks or free agents.
Impact players such as Tom Brady, Julian Edelman, and Matthew Slater were all picked in the late rounds of the draft and developed into superstar players.
Other players such as Dion Lewis, Malcolm Butler, and Rob Ninkovich were all picked up in the free-agent market.
Lewis was released by the Cleveland Browns and has helped the Patriots dramatically, with the Patriots going 17-0 when Lewis plays.
Butler was an undrafted free agent who has developed into a top corner in the NFL.
Belichick has also been able to win so much by getting the most out of his players and having a no-nonsense mindset that carries over to media relations.
Belichick does not tolerate players getting in trouble with the law or being distractions in the locker room.
He is also not afraid to trade good players who hurt the process of winning football games.  For example, Belichick traded linebacker Chandler Jones after he was arrested on marijuana charges and linebacker Jaimie Collins after he wanted a lucrative contract extension that is against the "Patriot Way."
Belichick's relations with the media illustrate his attitude with his team.  He repeatedly shows that he does not care about what the media wants.  He aims to reveal as little as possible in interviews and it carries over into the players as well.
Belichick's desire to win is especially illustrated in his comments after winning the Super Bowl: "As great as today is, in all honesty, we're five weeks behind in the 2017 season," Belichick said.
About the Writer
Mike Silvestre, Sports Editor
Mike is a senior and this is Mike's third year on the Purbalite.  He has been to eleven major league baseball ballparks and plans to attend all thirty.