Family tip leads to pole vaulting passion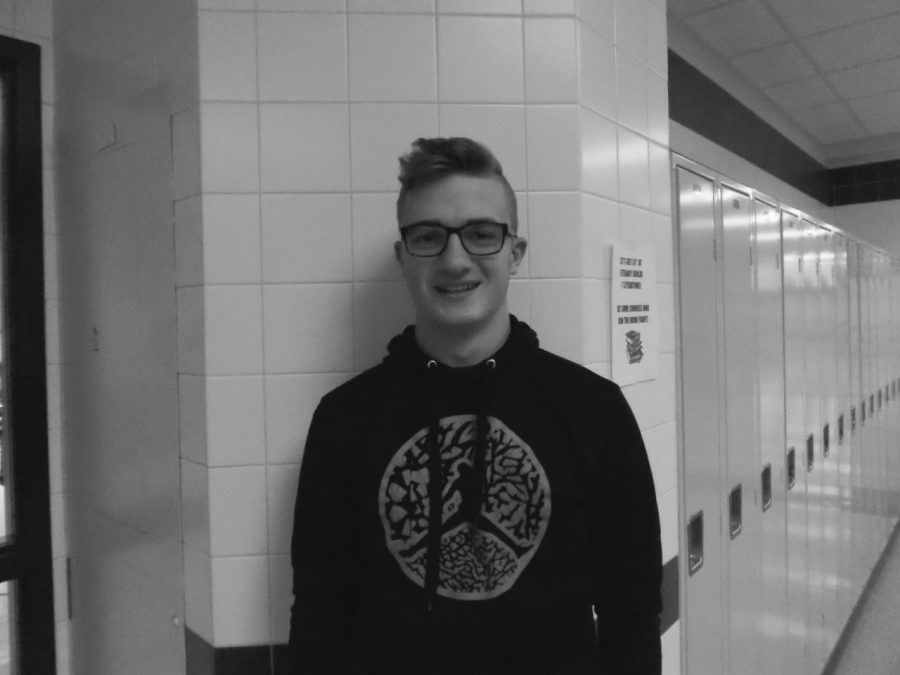 Some athletes begin participating in their sports when they are young children. However, senior David Johnston didn't begin pole vaulting until he was a freshman.
Johnston was considering trying out for baseball or trying something new for the spring sports season in 2014 when his older sister, Tori, told him he would be good at pole vault in track.
"I went to a practice, took third in a scrimmage meet where I cleared nine feet, and fell in love with the sport," Johnston said.
Johnston was heavily influenced by Baldwin graduates Matt Goetman, Kevin Khuu, and Logan Cordell. All three helped him develop and become Baldwin's top pole vaulter for his senior season.
"I've been able to compete at every level and I've gotten better every year," Johnston said.
Johnston's personal best is 14 feet 9 inches, which he accomplished as a junior, when he took seventh in the state and fourth in the WPIAL.
Johntson's goal is to break the school record of 16 feet 3 inches.
"I want to break the school record, and if I can stay healthy and work hard in practice, I believe I can accomplish that goal," Johnston said.
Johnston has struggled with injuries in the past, which have limited his availability in meets and practices. Shin splints have been his most common injury.
"There would be times where I could not physically participate in practice due to the injury, which held me back in further developing to new heights," Johnston said.
Johnston said mental toughness is key in coming back from injuries.
"There would be times where I would run down the lane and just keep running, failing to vault because my head wasn't in it. The coaches and I slowed the process down and focused on getting me back up in the air," Johnston said.
Junior Nick Latchut recognized Johnston's drive to get better.
"David constantly works hard at practice to advance," Latchut said.
Johnston also has taken on a leadership role in his senior year.
"We have some younger guys starting out with pole vault and I just try to tell them that they cannot be afraid of going up in the air, because when you vault with fear, you get hurt," Johnston said.
Johnston attempts to explain how to improve but ultimately believes they can learn from watching each other.
Johnston said it is important to help the younger athletes so they can continue to develop the program for the future.
Johnston also played football and he said the mental toughness taught in football can be applied to every situation, as overcoming adversity is one of the most important battles in sports.
"Overcoming adversity is very important because it applies to every situation in life, which shows why sports are important," Johnston said.
Johnston has received offers to continue his career after high school from the United States Naval Academy, Point Park University and Youngstown State University.
"I would love to continue vaulting in college as any college opportunity is exciting," Johnston said.
About the Writer
Mike Silvestre, Sports Editor
Mike is a senior and this is Mike's third year on the Purbalite.  He has been to eleven major league baseball ballparks and plans to attend all thirty.