Good defense lowers entertainment value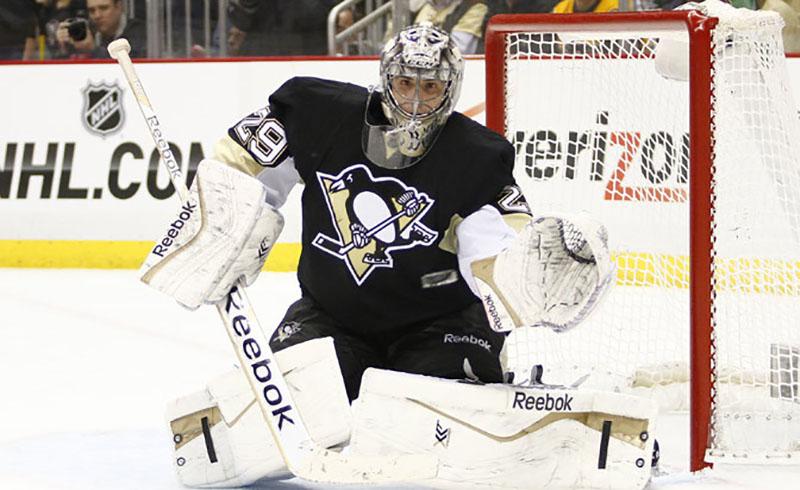 The game of hockey in the NHL has become too boring. This has been agreed upon by many greats, including "The Great One," Wayne Gretzky.
Scoring has decreased over the past few years. One reason the game has become different is that goalies and goalie equipment have gotten bigger.
In the 2015-16 NHL season the average goals per game was at 2.71. That was down from the previous year, which averaged 2.73 goals per game, and a striking difference from the 2008-09 season, which averaged 2.91. It may seem like a small difference, but really it has changed the game dramatically.
Watching every game with only two or three goals scored is straight-out boring.
With some teams already focused on defense instead of scoring, such as the New Jersey Devils and Boston Bruins, more teams are heading in that direction.
With defensemen and goaltenders bigger than ever the NHL could see even less scoring and low viewership.
For example, ratings for the most recent Stanley Cup Finals dipped to one of the lowest levels in years. This could well have been an instance where teams were not scoring much and fewer people were willing to see a defensive game.
More people have turned their attention toward basketball as it seems to be higher-paced and higher-scoring than hockey.
The NHL has introduced young talent such as Auston Matthews, Connor McDavid, and Patrik Laine, who have had an instant impact in scoring.  At times this season the goals per game increased, but they have leveled back out to even less than last seasons.
People who only focus on the Penguins might not see a problem, but for everyday fans who realize that the games are lacking goals, this has created an uproar.
About the Writer
Nathan Breisinger, Sports Editor
Sports Editor Nathan is a senior and this is his third year on the Purbalite. He plays hockey and baseball and he can be found watching, listening, or...