McCutchen trade unpopular but needed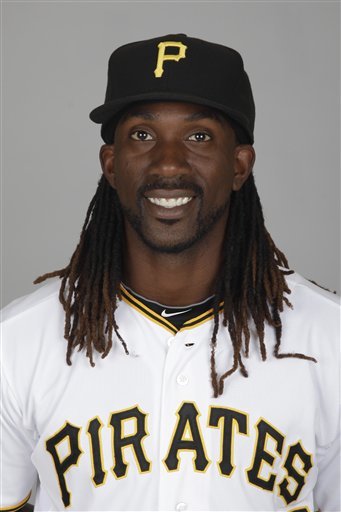 As rumors swirl over the Pirates trading star centerfielder Andrew McCutchen, many people in Pittsburgh are appalled by the possibility.
But should anyone really be that surprised?
The Pirates have traditionally traded aging players whom they cannot retain in the future.
McCutchen led the Pirates out of the years of losing, but even with his down year this could be the best time for the Pirates to trade him.  Even though McCutchen struggled in 2016, if he has another bad year or an even worse year in 2017, the Pirates could be stuck into letting McCutchen just walk in free agency.
It is essential for small-market teams like the Pirates to sell their stars when the time is right because small market teams rely heavily on young controllable players.
The changing world of baseball that relies on sabermetrics and statistics tremendously hurts McCutchen's value due to his poor defense in centerfield, which may not have been his fault.  McCutchen was positioned by Rick Sofield to play extremely shallow in center to reduce runners taking extra bases, but McCutchen has never been very comfortable going back to catch fly balls.
McCutchen rated as the worst defensive centerfielder in the majors with -28 defensive runs saved.  If McCutchen continues to struggle defensively and the offensive numbers do not return to MVP form, McCutchen may not be as widely sought out by big-market teams.
With McCutchen's $14 million contract, the superb defensive skills of Starling Marte, and Austin Meadows moving quickly through the Pirates system, the move of McCutchen seems imminent.
Many people also do not take into consideration what McCutchen could yield for the Pirates.  The Pirates have had lengthy and serious discussions with the Washington Nationals about 19-year-old outfielder Victor Robles and a starting pitcher.  The Nationals have multiple pitching prospects that are on the cusp of the major leagues in Lucas Giolito, Reynaldo Lopez, A.J. Cole, and Austin Voth.
The trade of Andrew McCutchen will not be popular, but it may be the most logical move the front office can do.
About the Writer
Mike Silvestre, Sports Editor
Mike is a senior and this is Mike's third year on the Purbalite.  He has been to eleven major league baseball ballparks and plans to attend all thirty.