Taylor succeeds on course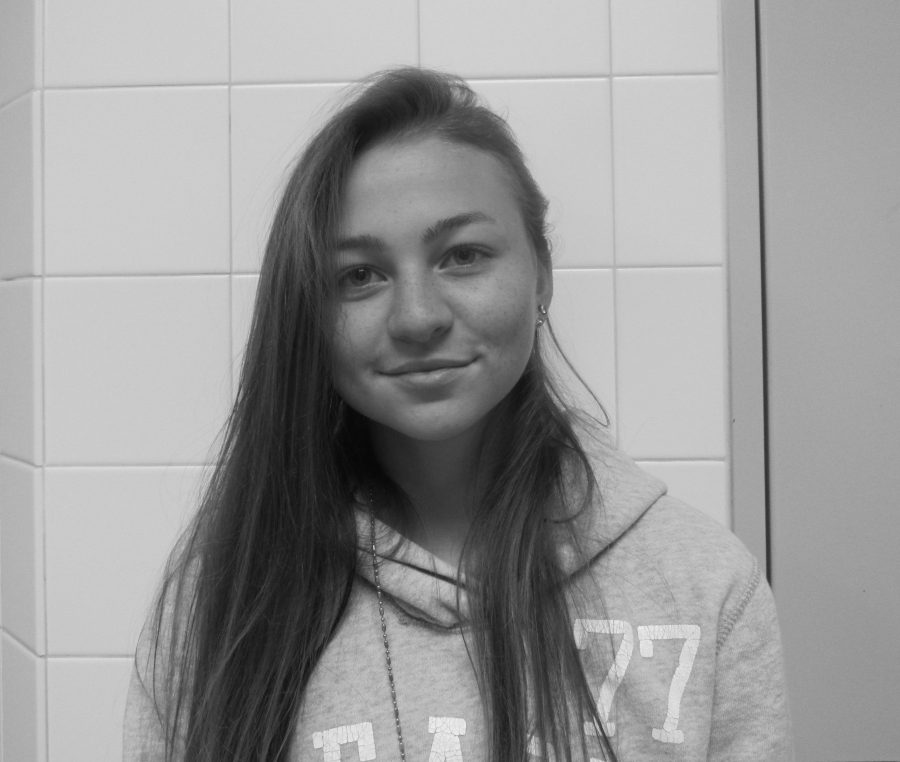 Being the only girl on the golf team, as well as the younger sister of a former Baldwin golf standout, sophomore Vanessa Taylor has a lot to live up to.
Zack Taylor, Vanessa's brother, graduated last year. He won WPIALs as a freshman.
Zack and Vanessa have played together since Vanessa was 2 years old. When Zack began playing, so did she.
"Zack was a great player, and like him, Vanessa will be a huge contributor to the team," senior Chris Collins said.
Taylor said living up to her brother's expectations will be hard, but she is "learning to live up to my expectations instead."
Coach Steve Sinning said Taylor manages to stay grounded and focused on her own game.
As a freshman, Taylor made it to the WPIAL finals, missing out on states in the last round.
She qualified for WPIAL finals again this year and again missed out on states in the last round, shooting a 98 when she would have had to shoot in the mid-80s to advance.
"I was hoping to make it farther this year, but now I am motivated to work harder for next year," Taylor said.
Taylor plans to practice harder in the off-season to reach her goal to make it to states next year.
"Her level-headed approach gives her a chance to go far," Sinning said.
While she may at first be noticed because she is the only girl on the team, her skills help her stand out.
Being on a team in a male-dominated sport is a challenge, but she finds it interesting. It is also not often that there are girls on opposing teams.
Taylor is more talkative on a team of guys than most girls on male-dominated teams, junior Gary Lowman said.
"I don't find it intimidating," Taylor said. "I like the competition."
Collins does not find playing with a girl to be any different.
"I play with her a lot. She concentrates on the match at hand and interacts a lot," Collins said.
Taylor plays in a higher spot on the team, which is difficult for a sophomore to achieve, Sinning said.
This year, the team lost five seniors and four were on varsity.
Since Taylor is only a sophomore, she should be able to keep the team in good position while she is here, junior Scott Borman said.
"Overall we did well this year, but our goal for next year is to win the section," Lowman said.
The team plans to reach this goal by getting more players to attend off-season practices as well as gaining new younger players next year.
Taylor plans to continue being a leader on the team.
This season brought challenges to Taylor on her road to states. Sinning believes she needs to focus on getting stronger and working on her short game throughout the off-season.
"With proper dedication, she can be one of the best golfers, male or female, in the section in the next two years," Sinning said.
About the Writer
Taylor Donahue, Photo Editor
Senior Taylor Donahue is a third-year staff member and second-year photography editor for The Purbalite. She can be found waiting 20+ hours outside of...