Conboy runs for college opportunity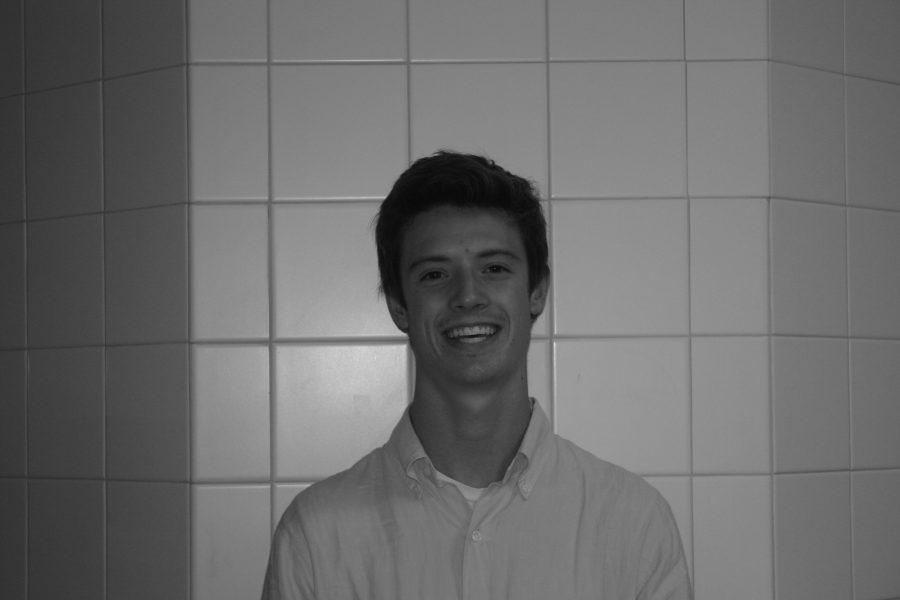 Playing college athletics is just a dream for many high school students, but senior Casey Conboy is close to making it happen.
Conboy, the leader of the cross country team, has gotten offers from Notre Dame, Duquesne University, American University, and the University of Pittsburgh.
"The college offers make it more competitive as the level of intensity increases each race," Conboy said.
Conboy has been getting looked at by schools since he was a junior, and this year he finally received offers.
Conboy has been running competitively since he was in third grade at St. Gabriel School and was running even before that.
Conboy was named captain of the boys team again this year. He had been co-captain with Dennis Doyle until Doyle graduated two years ago.
"I learned how to be a leader from Dennis when I was an underclassman, and now I'm trying to mentor and help the current underclassmen," Conboy said.
Conboy was close with Doyle ever since he began running for the high school team. The two were running partners in practices and helped each other get better.
"Running partners are especially important because it gives you someone to connect with and make you better," Conboy said. "They make you better and that makes it more enjoyable."
When Doyle graduated, junior Jack Mezeivitch stepped up to become Conboy's running partner.
"Jack has been able to fill Dennis' role and push me in practice and meets," Conboy said.
Mezeveivitch said he has benefitted as well.
"Casey has been able to help me as I transitioned to high school running," Mezeivitch said.
Conboy's top goal includes making the BHS Sports Hall of Fame like his mother, Colleen. Conboy feels that he can achieve that goal through winning WPIALs or states.
This year Conboy won the Salesianum Invitational in Deleware with the time of 16:32.
"Salesianum was a good way to compare myself to other state-caliber runners that I normally wouldn't be able to," Conboy said.
Casey's mother was a top runner when she was in high school and she was his coach while he was in grade school. She continues to give tips and support today.
"She is at every race of mine, and she cheers me on and motivates me through the tough parts," Conboy said.
About the Writer
Mike Silvestre, Sports Editor
Mike is a senior and this is Mike's third year on the Purbalite.  He has been to eleven major league baseball ballparks and plans to attend all thirty.