Baseball fans mourn loss of Jose Fernandez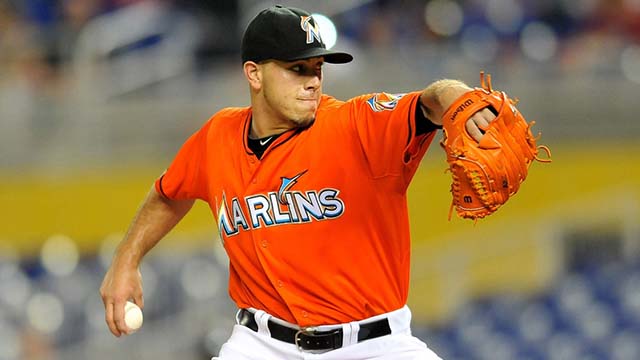 On Sept. 25, sports fans awoke to the horrific news that Miami Marlins superstar pitcher Jose Fernandez had been killed along with two other people in a boating accident.
Fernandez was 24 years old and leaves behind a legacy of what could have been.  Fernandez was one of the most dynamic and emotionally charged players in the game of baseball.
He played the game with a passion and intensity that has been lacking in recent years.  Fernandez was not involved with the "Make Baseball Fun Again" movement led by Bryce Harper — because he enjoyed playing the game as it is.
He was the second-best pitcher in the National League, behind only Clayton Kershaw — sorry Jake Arrieta.
Fernandez had a career 2.58 ERA and an impressive 11.2 strikeouts per nine innings.
Fernandez should win the NL Cy Young Award this year because he was the best pitcher in the National League for most of the season, since Kershaw was injured for most of the year.
Fernandez leaves behind questions of what could have been if he would have had a full career.  Many people believe Fernandez would have been a Hall of Famer.
"
Emotions often run high in baseball and it was nothing compared to the scene at Marlins Park on Sept. 26, the first game after Fernandez died."
The Marlins all wore Fernandez jerseys, complete with his name and his number 16.  The Marlins also plan to retire Fernandez's number.
The Marlins and Mets paid respects to Fernandez before the game with a moment of silence and a somber playing of "Take Me Out to the Ballgame."
Marlins leadoff hitter Dee Gordon took the first pitch of his at-bat from the right side, where Fernandez hit from.  Gordon then switched around to his natural left side and proceeded to crush a 377-foot home run to right.  Gordon broke down in tears rounding the bases and embraced every teammate upon returning to the dugout.
Fernandez's death leaves fans questioning when they will see their favorite players play their last game, and what could have been if the young superstar wasn't taken at such a young age.