Sugar and Spice tests new waters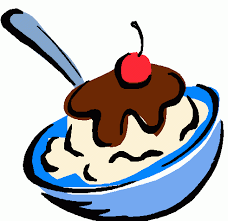 BY TAYLOR DONAHUE AND ALANA ECKELS
Staff Writers
With some help from a local grant, the Sugar and Spice ice cream parlor on Route 51 will be expanding to the rivers.
Whitehall resident Keith Heenan owns the Sugar and Spice ice cream parlor, while his brother, Kevin Heenan, owns the food truck that started selling their ice cream last year and the boat they will put on the rivers this year.
The idea to add the boat came last summer after the success of the ice cream truck. Kevin's wife, Lori Heenan, co-owns the boat.
"We bought the boat specifically for this," Kevin Heenan said. "It will be a pretty good long-term investment."
The venture, which they are calling, Sugar and Spice on the Water, opens for business the first week of this May. They plan to dock the boat near areas like the Point and the sports stadiums on the North Side. Boaters also will be able to pull up and purchase ice cream while on the river.
The main plan is to be at the big events downtown.
"We have the calendar marked for every Pirate game," Kevin Heenan said.
As with the food truck, Sugar and Spice on the Water will offer fewer flavors than are available at the store. There will be about 10 flavors available that will be switched out periodically.
Heenan's idea won a $1,000 grant from the local organization Awesome Pittsburgh after someone from the group bought ice cream from their food truck and saw a flier announcing the boat plan, then told them to apply for a grant.
Awesome Pittsburgh awards grants to benefit original ideas that will benefit the city. Heenan said the grant money will go towards supplies and remodeling.
Store owner Keith Heenan's daughter, Kelsey, is a sophomore at Baldwin. She says she is excited to see what happens with the ice cream boat.
"The boat is going to be where Sugar and Spice isn't, and it will bring in more customers and expose them to Sugar and Spice," Kelsey Heenan said.