They are avid jugglers, former newspaper employees, and former overseas teachers. 
They are the 14 staff members who joined the staff at Baldwin High School this year. The new hires make up a wide range of positions: teachers, custodians, counselors, and secretaries. 
The large number of open positions was partially due to the district introducing an early retirement incentive for teachers last year. Every school year brings new staff members, but this is one of the larger groups in the last few years. 
Each new staff member brings fresh perspectives and experiences to share with Baldwin students.
Click on the drop down info boxes to read profiles of each new Highlander staff member. 
Learn about new Highlanders
Overseas teaching experience shifted Bancroft's focus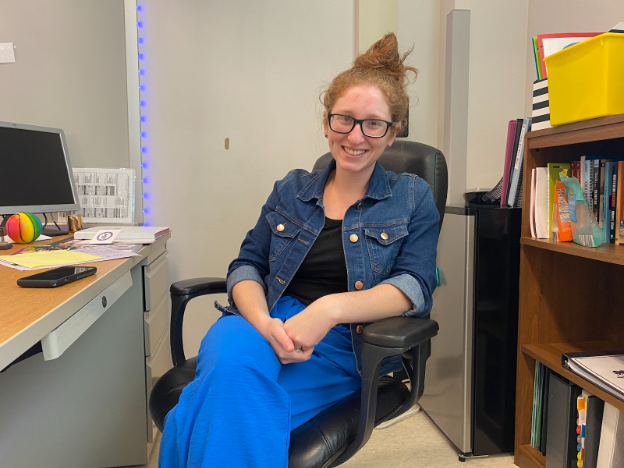 An overseas teaching experience convinced Amy Bancroft to be a special education teacher.
"I knew I was always going to be in a school, and at first I thought I wanted to be a counselor. But after teaching a year in China, I had to be in a classroom," Bancroft said.
Bancroft started as an English teacher in 2017 after attending the University of Colorado and the University of Southern California. She found her desire to become a special education teacher while teaching English in California.
"When I had classes of 35 kids each, I knew I could not give every child what they needed, and it always really bothered me," Bancroft said.
She moved to Pittsburgh and earned her second master's degree, in special education, from Point Park University. She said she loves the idea of individualizing each student's education to specialize in what they need.
As an educator, Bancroft sees teaching as an opportunity to help her students find meaning beyond the classroom.
"School is supposed to help you figure out what you believe in and enjoy, and I think that applies to the academics as well," Bancroft said. "My job as a teacher is to guide students in exploring different ways to access literature and numbers so they can make meaning out of them long after they graduate."
Bancroft has enjoyed her experience at Baldwin.
"I love the structure here at Baldwin," Bancroft said. "We have an amazing admin, and most schools do not have that. Our principals respect their teachers and treat us like adults. The student body's passion makes me more passionate to want to be here."
--Connor Boros
Debski has family roots in Baldwin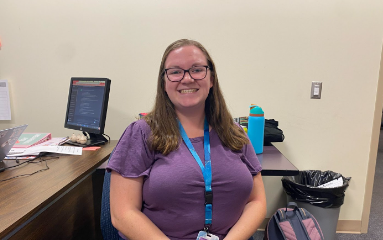 Special Education teacher Riley Debski may be new to Baldwin staff, but she's no stranger to the district.
While Debski grew up in Mt. Lebanon, both of her parents and the majority of her extended family graduated from Baldwin High School. She eventually found her way back to the school after studying to become a teacher.
"I know Baldwin. My parents graduated from here, so it's really cool to have the opportunity to teach where they graduated from high school," Debski said.
Debski always knew she wanted to be a teacher, but it took some exploration to settle on a specific career path. A key moment came when she participated in a church program that paired her with a special needs student during CCD.
"You had no training. It was trial and error the whole way, and I ended up loving it, and I was there for five years," she said.
Debski co-teaches a variety of math classes at Baldwin alongside Stephanie Morrison, Rich Fochtman, and Donna Vecchio.
This is Debski's first year teaching, although she's worked as a curriculum director for math assistance programs for elementary and middle school students who live in the Hill District. Previously, she earned her undergraduate degree in mathematics at Pitt, as well as her master's in special education and secondary mathematics.
"Everyone here has been super welcoming and helpful, and as a new teacher, I have a lot of questions," she said.
Outside of school, Debski enjoys reading and is an avid Pitt and Steelers football fan.
--Aria Majcher
After overseas teaching, Dee returns to alma mater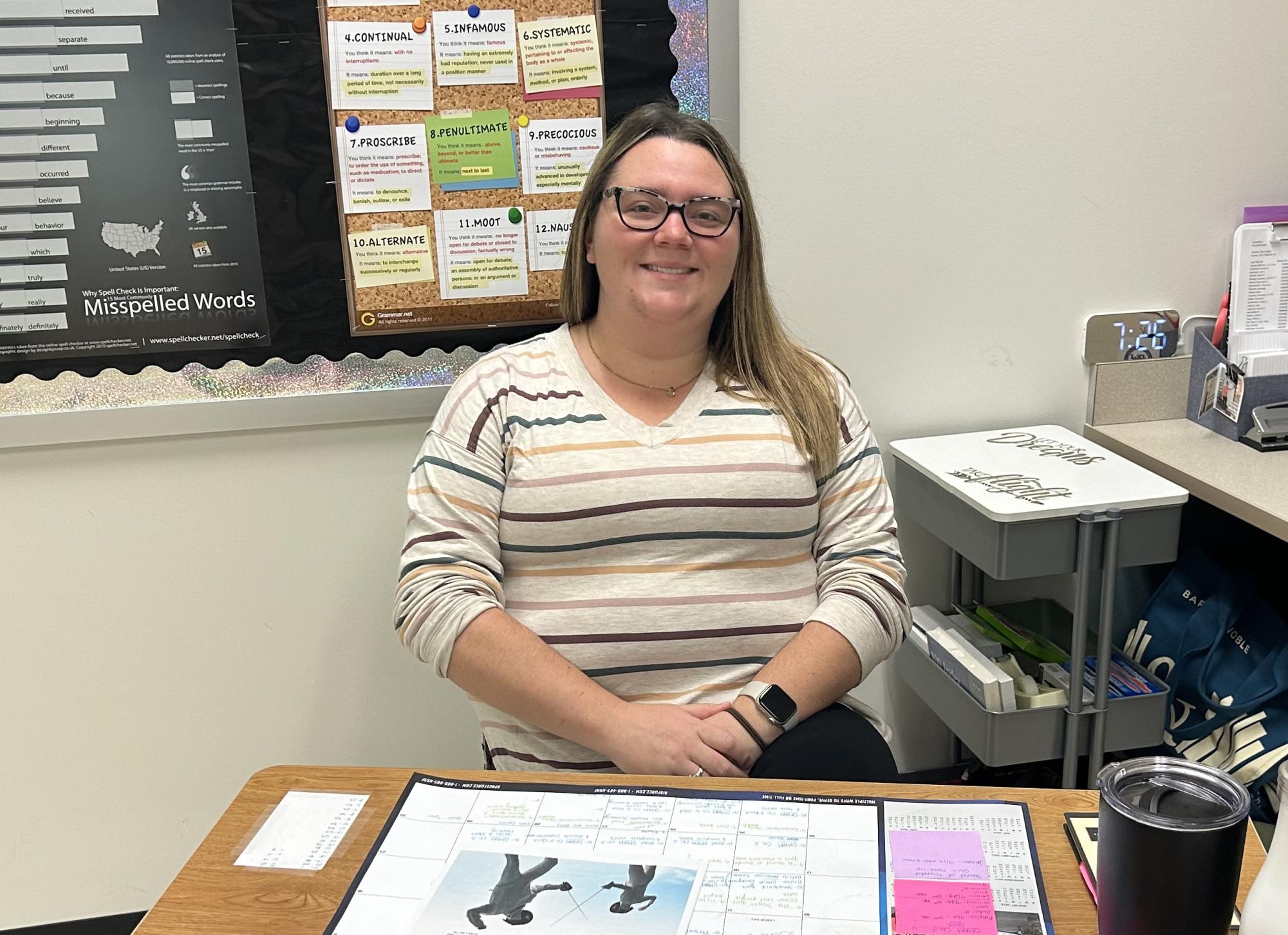 English teacher Caitlin Dee has returned to her Baldwin roots after teaching abroad.
Dee, who graduated from Baldwin in 2013, has recently returned to America after teaching in Malta. She now teaches English at Baldwin.
The overseas adventure started after she earned her master's degree from Robert Morris University. She applied for a Fulbright scholarship, which provided funding for her to teach English in Malta, Dee said.
The scholarship is granted to only 2,000 U.S. applicants each year.
"I have never lived abroad, so it was amazing experiencing new things. Being only one of a few to get this opportunity felt amazing as well," Dee said.
Before going abroad, she also had been a substitute teacher at Baldwin and a middle school teacher at McKeesport.
"I was a sub in this building before as well as going to high school here, so it is nice to return," Dee said.
She has had some really great moments with her students. Being in such a positive environment encourages her to come to work every day and do what she loves.
"I come to school and have students who want to be here and are excited to learn. They all bring new and unique ideas to the classroom, which makes me excited every day," Dee said.
Evangelista offers support for students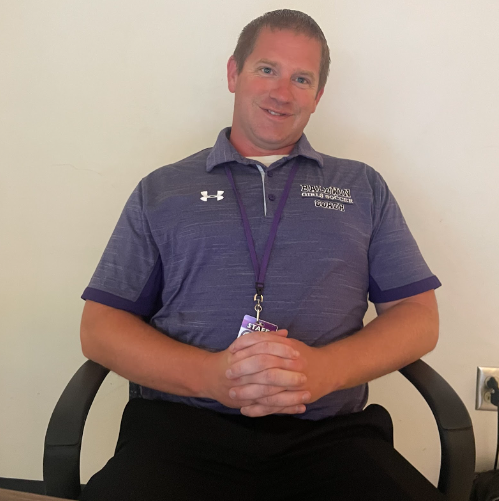 Teacher Michael Evangelista, who is new to Baldwin High School's special education department, was largely inspired by having two relatives with special needs.
"I've always been an advocate for students who may need more support," Evangelista said.
Evangelista first entered the district in 2015, starting at Paynter Elementary. Since then, Evangelista has dedicated himself to helping his students.
"Everyone can learn, but everyone learns at their own pace," Evangelista said.
Evangelista originally graduated from Slippery Rock and got his master's degree at Point Park. In addition to teaching special education, Evangelista also coaches girls soccer at the middle school level.
"The best part of being a coach is watching them become more confident in themselves and their abilities," Evangelista said.
Evangelista wants to be known as a giving person who helps other people as best he can, and he tries to reflect that through his actions. From teaching special education to coaching girls soccer, Evangelista puts others first.
Outside of his career, Evangelista has a variety of hobbies and interests. One usual thing about him, though, is that he is double-jointed, able to bend his thumbs up to his arms.
Evangelista also likes to travel, citing Thailand as a dream vacation destination. He recently traveled to Aruba and had a great time on the trip. He also wants to travel to Italy and Ireland, though he prefers to travel to places with beaches.
Figurelli emphasizes empathy, support for students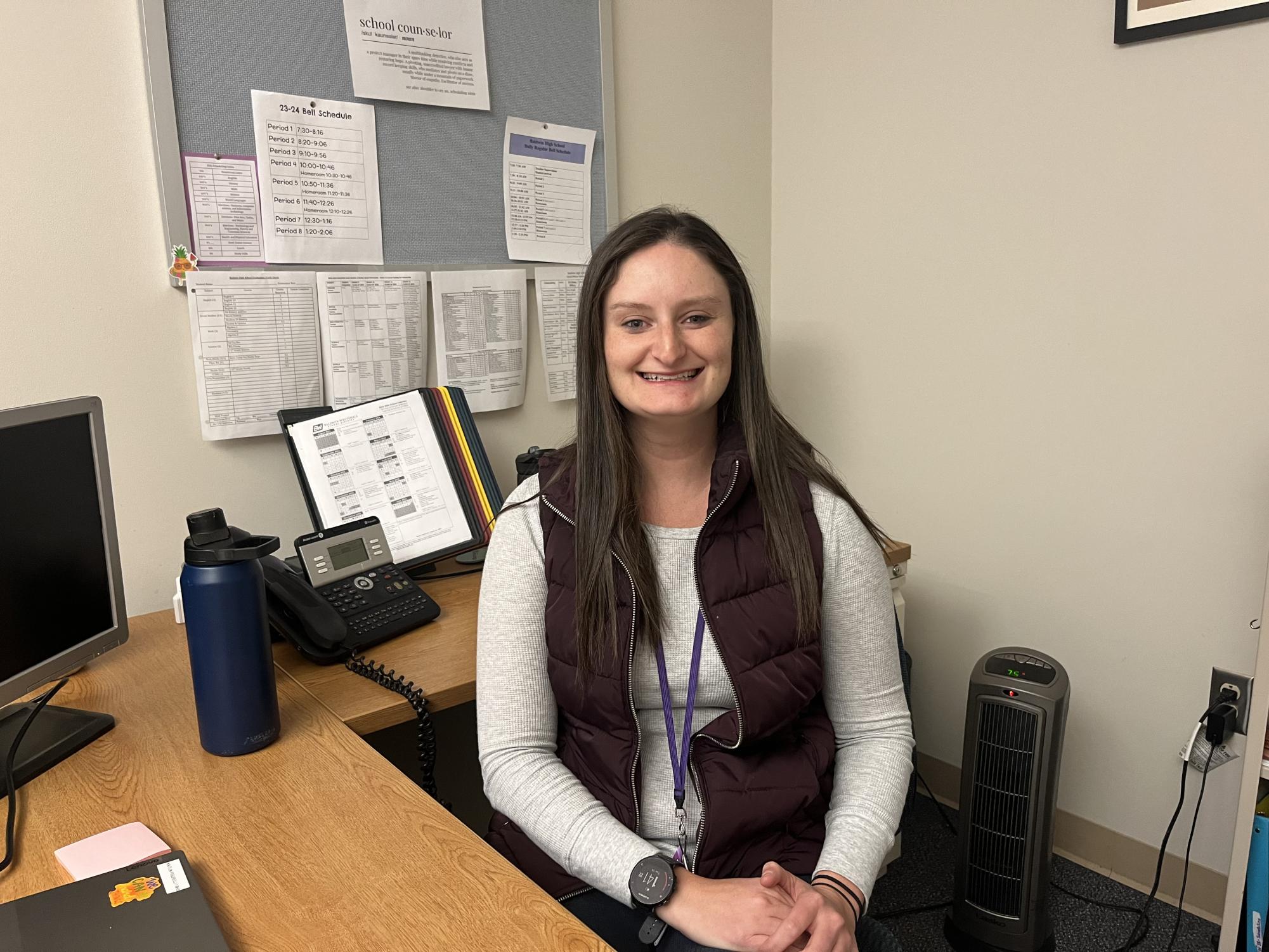 Kaitlyn Figurelli originally set out for a potential career in business, but after exploring other paths and reflecting on her true passions, she decided to make the change to become a school counselor instead. 
She first attended Duquesne University for an undergraduate degree in business management, then got a master's degree in school counseling from Indiana University of Pennsylvania. 
Prior to working for Baldwin, Figurelli spent her first three years in the field counseling in a rural district in Indiana County. She always had the goal to one day work in Allegheny County. 
"I have always wanted to be closer to the city and am grateful to have the opportunity to be a part of the Baldwin-Whitehall community," Figurelli said. 
She has learned many valuable skills over the years as a counselor that are vital in her position. 
"It is super important for those who I work with to feel seen and heard. Having empathy, communicating support, and offering resources are key traits that I am continuing to cultivate," Figurelli said. 
Outside of school, Figurelli has a passion for running. 
"I grew up participating in many sports and activities. I was fortunate to run cross country and track and field as a student-athlete at Duquesne and will continue to be a lifelong runner," Figurelli said.
Her passion for sports and athletics in general sparked her interest to pursue a sports counseling and student-athlete mental wellness graduate certificate from Penn West-Cal U. 
 "I believe it is important for students to understand that there are an abundance of activities that are considered to be in the physical category of our wellness. Finding an activity that works for you, brings you joy, and helps to fill your wellness cup is crucial."
Figurelli plans on continuing to help students reach their goals. 
"I am passionate about being present and helping students in the moment in addition to achieving their short and long-term goals," Figurelli said. 
--Amanda Booth
As a majorette, Geronimos first found her love for teaching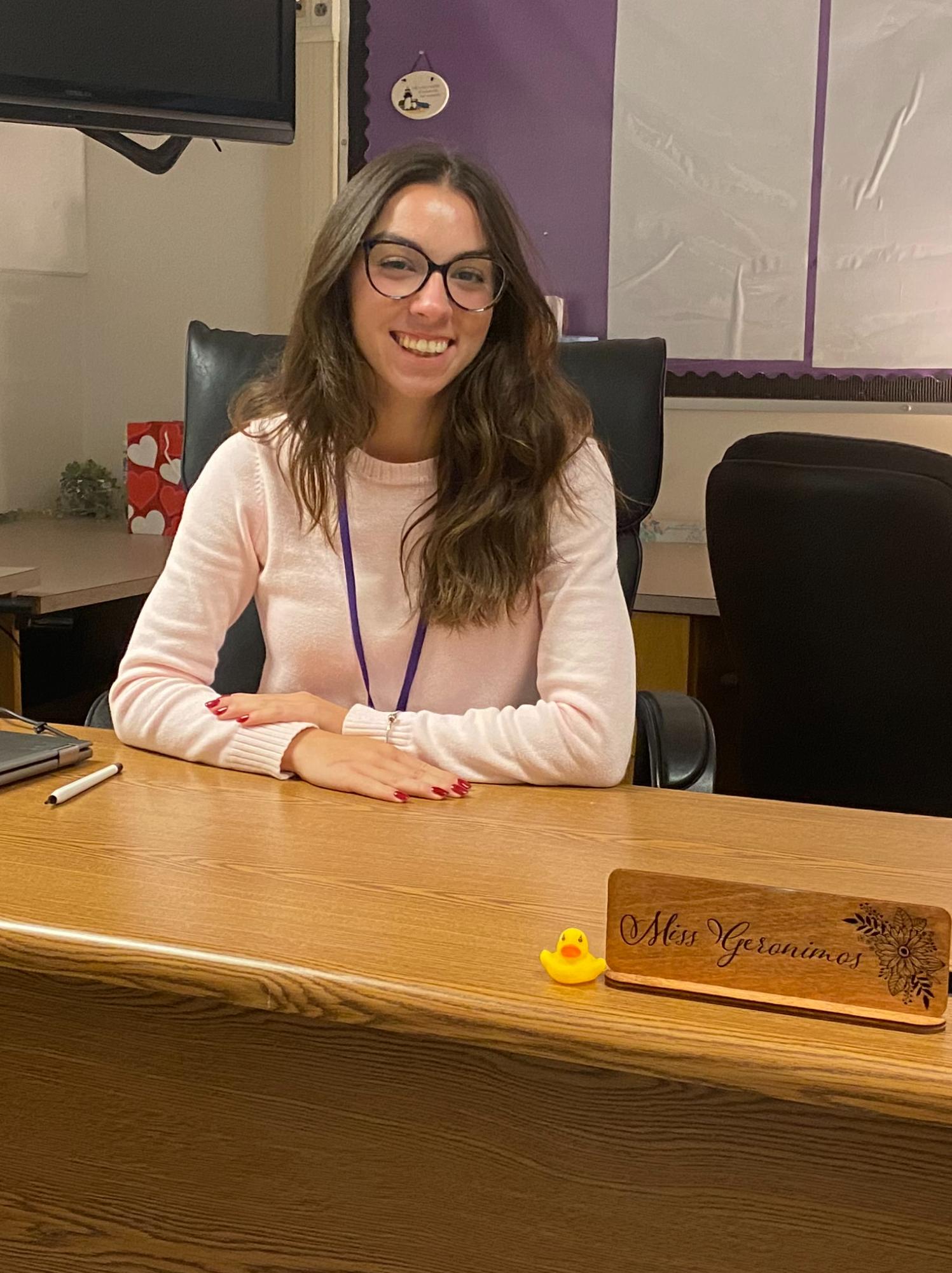 English teacher Meg Geronimos had a realization about a possible career back when she was the head majorette at Bethel Park High School.
"I found that I was really good at teaching, because I had to pick up routines and teach them to the girls on the squad. And so from there, I decided to combine my two interests – both my love of reading and my newly found love of teaching."
Geronimos studied English secondary education at Shippensburg University, and she is now a contracted teacher after one year as a full-time sub.
"I think it's important to make sure that students can relate the readings that we have in English class to their own lives. For example, today we were reading "The Secret Life of Walter Mitty," and so we actually ended up having this really interesting discussion, and people started opening up about the instances where they'd be daydreaming as little kids." she said. "So I think it's about building that environment, because you're not going to grow as a student if you don't see the value in learning."
For Geronimos, high school is about far more than academics.
"We talk about growing yourself and finding your identity here in high school. Like, who do you want to be?" Geronimos said. "They're starting to build the foundations of what they're going to achieve outside of high school."
But of course, Geronimos is an English teacher, so her love of reading is a prerequisite.
"I remember even when I was 4 or 5, my friend, who I've known since then, started reading before me. And so that competition really fueled me, and from there I've just loved reading," she said. "My grandma has a house in St. Augustine, and so anytime we'd be over there during the summer, I'd have this whole stack of books to read. I found my love in dystopian literature, like The Maze Runner, The Hunger Games … I still love those novels so much."
Outside of school, Geronimos loves hockey.
"My brother played for a number of years, and I'm a huge Pens fan," she said.
In teaching her students, Geronimos values resiliency, and she wants to show her students that difficulties can be overcome.
"It's about showing them that anytime you do have mistakes, it's not a reflection necessarily on us. But we have to grow and make those efforts in order to be who we want to be."
--Kevin Hutchinson
Geyer shifts to high school history position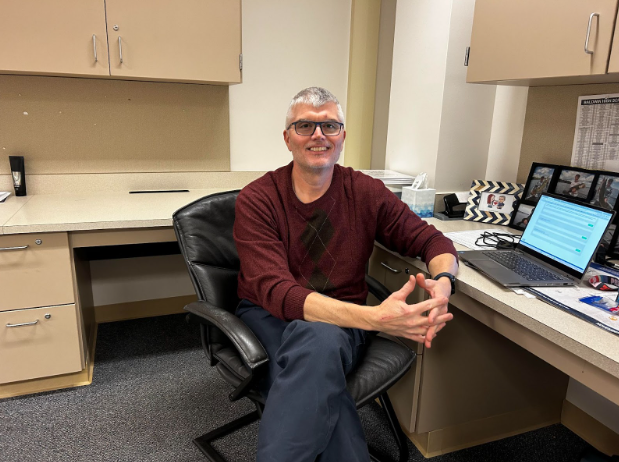 During college, Joseph Geyer worked as a supervisor at UPS, and he continued that job out of college. But after working six days a week for some time, he decided he needed to make a career change to spend more time with his family. 
Since he had graduated with a degree in teaching, Geyer thought of looking into a career in education. Fortunately, his neighbor worked in the Ringgold School District, so Geyer applied for and won a position as an elementary school history teacher. 
"It was scary, but it's been the best thing ever," he said. 
After going back to school and getting a master's degree in special education, Geyer was eventually hired at Baldwin as a special education teacher and has been in the district for the past 10 years, working at the elementary and middle school levels in multiple different subjects.
This past year, he applied for the high school history teacher position and got the job. 
"When you're at the elementary level, you get a lot closer to the kids. I would have the same kids sometimes three years in a row. They were like my own personal kids, almost, by the time they left," Geyer said.
He said the high school is much different because "at the high school you end up seeing more kids and you get the adult conversations. They're very different experiences, but they're both very good and rewarding."
--Kenzie Hirt
Morrison looks to coach math students to success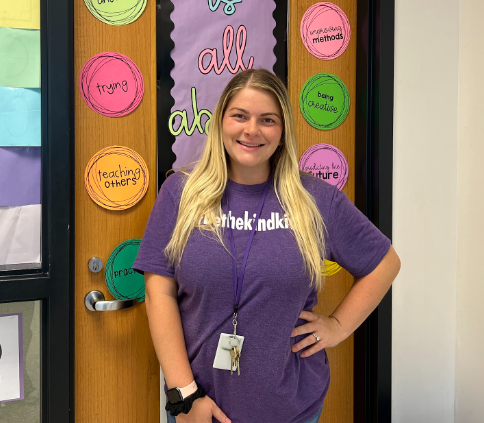 New math teacher Stephanie Morrison plans to bring her skills from coaching softball into her classroom.
"I bring my experience from the field as a coach into my classroom in many different ways," Morrison said. "When a girl on my team makes a mistake, I tell her what mistake she has made, what she should have done, and why. I carry the same mentality into my classroom."
Morrison coaches her daughter's community softball team and said that she always wants her students – in the classroom and on the field – to get back up on their feet.
"It is easier to correct yourself and not make the same mistakes again when you take the time to learn why you made the mistake," Morrison said. "I like to remind my students that a positive attitude and practice is what will make them perfect."
Morrison played volleyball, basketball, and softball throughout her high school career.
"I know that most students in high school take part in sports and clubs, and find themselves crunched with time, so I try to give reasonable amounts of homework, and time in class to get it done," Morrison said. "Kids still need to be kids, but they also need to learn how to find a balance … by prioritizing work, building time management skills, and reaching out for help when they need it."
Morrison said she found her inspiration to be a teacher at a young age but it took her some time to return to her passion.
"I wanted to be a teacher ever since I was little. My aunt was a teacher, and she would always give me her old teacher textbooks, and then I would always use them to teach my imaginary classroom," Morrison said.
She first completed a couple of years of pharmacy school at Duquesne University and a bit of engineering at the University of Pittsburgh before getting her undergraduate degree in mathematics and a master's in education.
"The reason I went away from teaching was that when I was in high school there were not many teaching jobs available," Morrison said. "But in a few years jobs started opening up a little more, so I took the leap and switched to education."
Morrison worked at a few other schools before she decided to join Baldwin.
"I worked at Propel Schools for a couple of years, then I was at Canon-McMillan High School for a year."
Morrison joined the Baldwin-Whitehall School District three years ago in the middle school, and she has now joined the high school staff.
Morrison said she is excited to be back in a high school setting.
"I think high school is a great place because students are getting ready to make big decisions – deciding their colleges and careers," Morrison said. "I had some great math teachers in high school, so I am hoping to be like them. I want my students to enjoy taking my class, and take the skills they learn into college."
--Asmita Pokharel
Prilla enjoys the busy pace of counseling office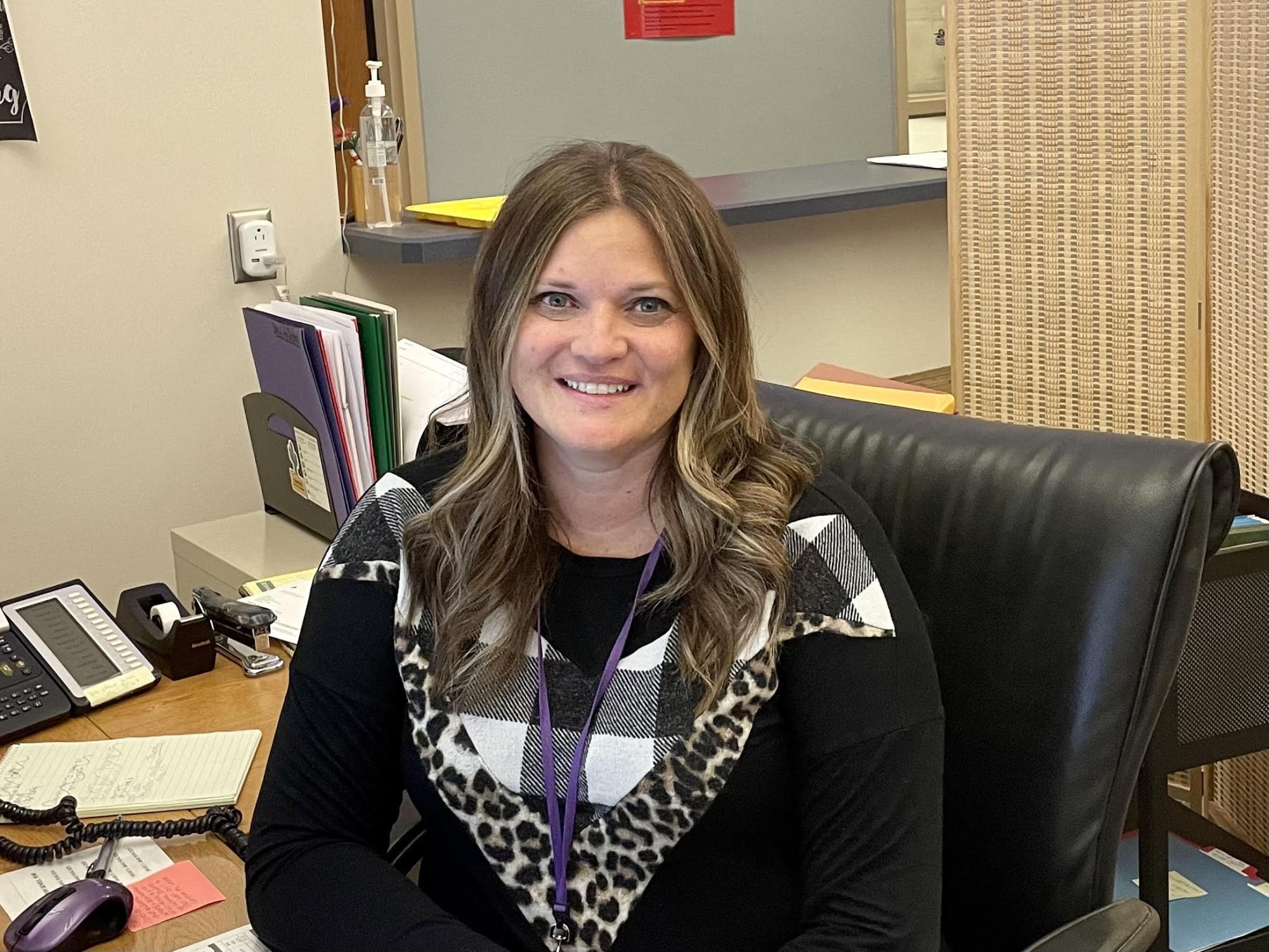 Growing up, guidance secretary Missy Prilla never played sports. Now, she travels almost every weekend year-round, sometimes as far as Lancaster, Pa., to watch her two daughters play basketball.
Her daughters, eighth-grader Hannah and seventh-grader Abby, are avid basketball players for both the middle school teams as well as the AAU league. Both daughters also play middle school volleyball.
Prilla has been working in the district for six years. She started at the middle school as an attendance secretary. When the building changed to Harrison Education Center, she stayed and became part of the HEC staff. Next, she moved to the middle school, and she now is working with high school counseling. She took the position because it is full-time, and she has been working as a part-time secretary for five years.
Now, she is responsible for all of the new student registrations from ninth through twelfth grade, as well as helping students who need to come in to see their counselor.
She likes the high school environment even though it can be hectic.
"I like that it is really busy, because my days go really fast," Prilla said. "Counseling is one of the busiest offices I've been in."
Prilla said she is excited to be able to support her daughters by working in the same building.
"When I left the middle school, I was a little bit sad because I had been with (the teachers and secretaries there) for a while, but I do get to see the girls every day," she said.
Prilla said she has been able to follow several grades of students from the middle school to the high school level.
"It's nice seeing the students that I met when I was working at the middle school. Now they're eleventh and twelfth graders. It's nice seeing them again," she said.
She said she also enjoys seeing the high school students choose their career paths.
"I like watching students come into their own, to go out into the world themselves," she said.
--Evelyn Esek
Schupp moves from newspaper work to custodian post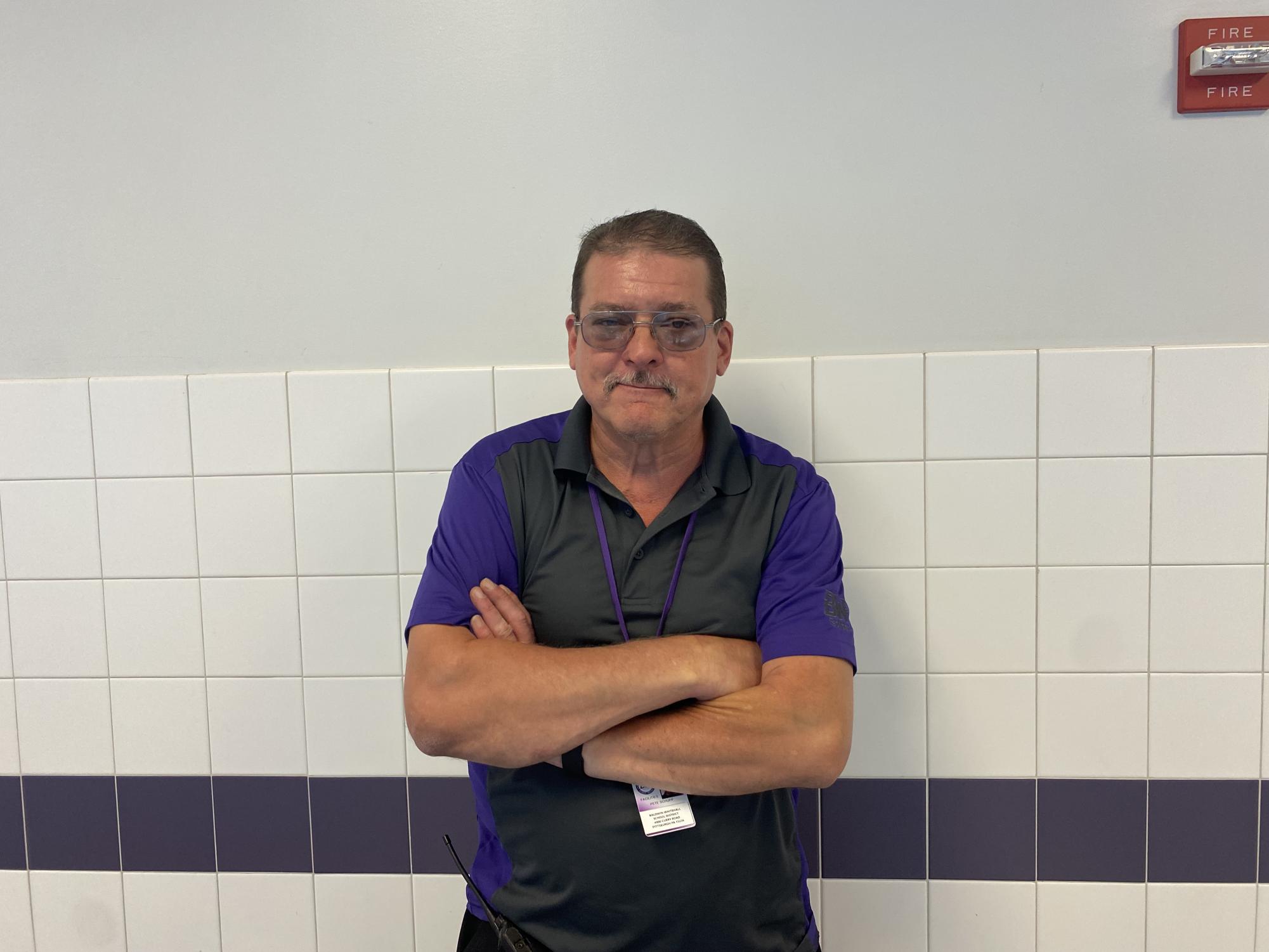 High school custodian Peter Schupp comes to Baldwin following 32 years at the Pittsburgh Post-Gazette working as a mailer.
Schupp graduated from Baldwin in 1983. He first began his work at the Post-Gazette seven years later.
But unions at the Post-Gazette have been striking since last October. So after months on the picket line, Schupp started working at Baldwin High School as a custodian last March.
"I was cleaning rooms at night. I had the whole second floor, until school let out," Schupp said.
Custodial work is a different kind of labor than working as a mailer at the Post-Gazette.
"I ran dispatch, I was a supply guy, I set up strap-up machines, tie-up machines, and I drove the forklift," Schupp said of his old job.
As a custodian Schupp also handles a variety of tasks.
"We'll clean up after lunch, I run the stadium, set up the field for any events, clean the school, do the garbage, and do the lightbulbs," Schupp said.
Schupp does handyman work on the side: He hangs wallpaper, paints interior walls, and refurbishes antique furniture. His work includes rehabbing pieces like "a little coffee table people will throw away, when it's actually nice stuff," Schupp said.
As another hobby, Schupp gardens at home. He grows everything from flowers to his own produce like green beans, tomatoes, cucumbers, and peppers.
"I love to garden, and I have ever since I bought my house, so for most of my life," Schupp said.
He also enjoys spending time with his two daughters and his 7-year-old grandson.
--Ethan Stock
Slania juggles hobby, passion for teaching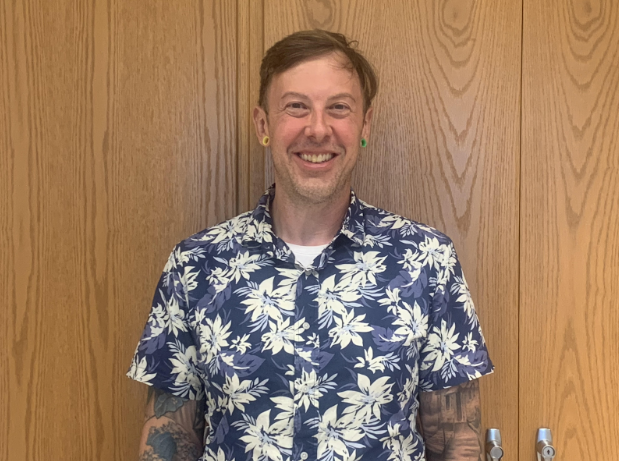 While many people have a talent, few can say that they juggle like science teacher Michael Slania.
Slania, who grew up in Chicago, started off by doing yo-yoing with friends and later learned how to juggle.
"I started yo-yoing after seeing an episode of The Simpsons. Later, my friends started juggling for my high school talent show, so that was when I was introduced. When I went to college, they had a juggling club where I met other jugglers and really got into it," Slania said.
Slania can juggle up to five balls at a time. He can also do four clubs, and his goal is to get to five. He is also skilled at the Chinese yo-yo.
Slania, a graduate of the University of Illinois at Chicago, found his passion for teaching science while in college.
"I like figuring out why things happen and learning the explanations behind it. My college had a teaching of chemistry program, and that's what got me here," Slania said.
This will be Slania's 11th year teaching. Prior to coming to Baldwin, he was a substitute at South Park and he has taught in both Chicago and Los Angeles.
Slania believes that the warm welcome he has received from the high school community has made his transition to Baldwin less challenging.
"The staff and students here have been awesome. There's been a lot of first starts for me in my career, and this was one of the easiest ones," Slania said.
Slania knows what he wants students to see in him.
"I think they can look forward to having a teacher who is thoughtful, empathetic, and flexible – but also challenges them to do better," Slania said.
--Brendan Harris
Sumper finds meaning in school counseling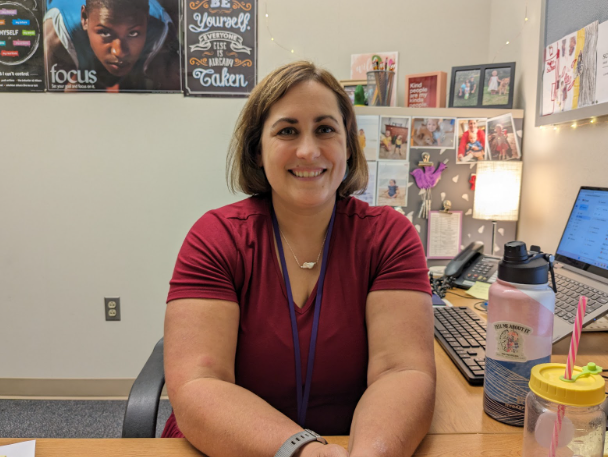 School counselor Julie Sumper has found passion in guiding students toward careers, but she didn't always plan on being a counselor.
Sumper grew up in New York and later worked as an editor for a publishing company in Baltimore for a few years. She enjoyed it but later realized it wasn't her calling.
"I didn't feel like I was really making a difference," she said. "I thought back to when I was in high school. A counselor who I had really helped me … and I thought that I could really do that."
After she decided to pursue school counseling, Sumper moved to Pittsburgh with her husband to pursue her master's degree at Duquesne. Since then, she has spent 10 years working in Pittsburgh Public Schools.
Now she is the school counselor for Baldwin's freshman class.
Having a supportive counselor made Sumper feel more comfortable during her own high school experience, and that is something she carries into her counseling as well.
"I think the most important part of high school is figuring out who you are." she said. "Coming out of high school just realizing who you are as a person and where you think you might be headed doesn't mean that you're deciding exactly what you're going to do for the rest of your life."
Outside of school, she enjoys gardening and spending time with her husband, two kids, and her dog named Alfredo.
Even before working at Baldwin, she and her family would attend Baldwin's events such as musicals and sports games because their close proximity to the school made it an easy way to get involved in the community.
"I passed the school every day," Sumper said. "I have always just thought it's a beautiful school."
--Rachael Bonneau
Werner comes from engineering background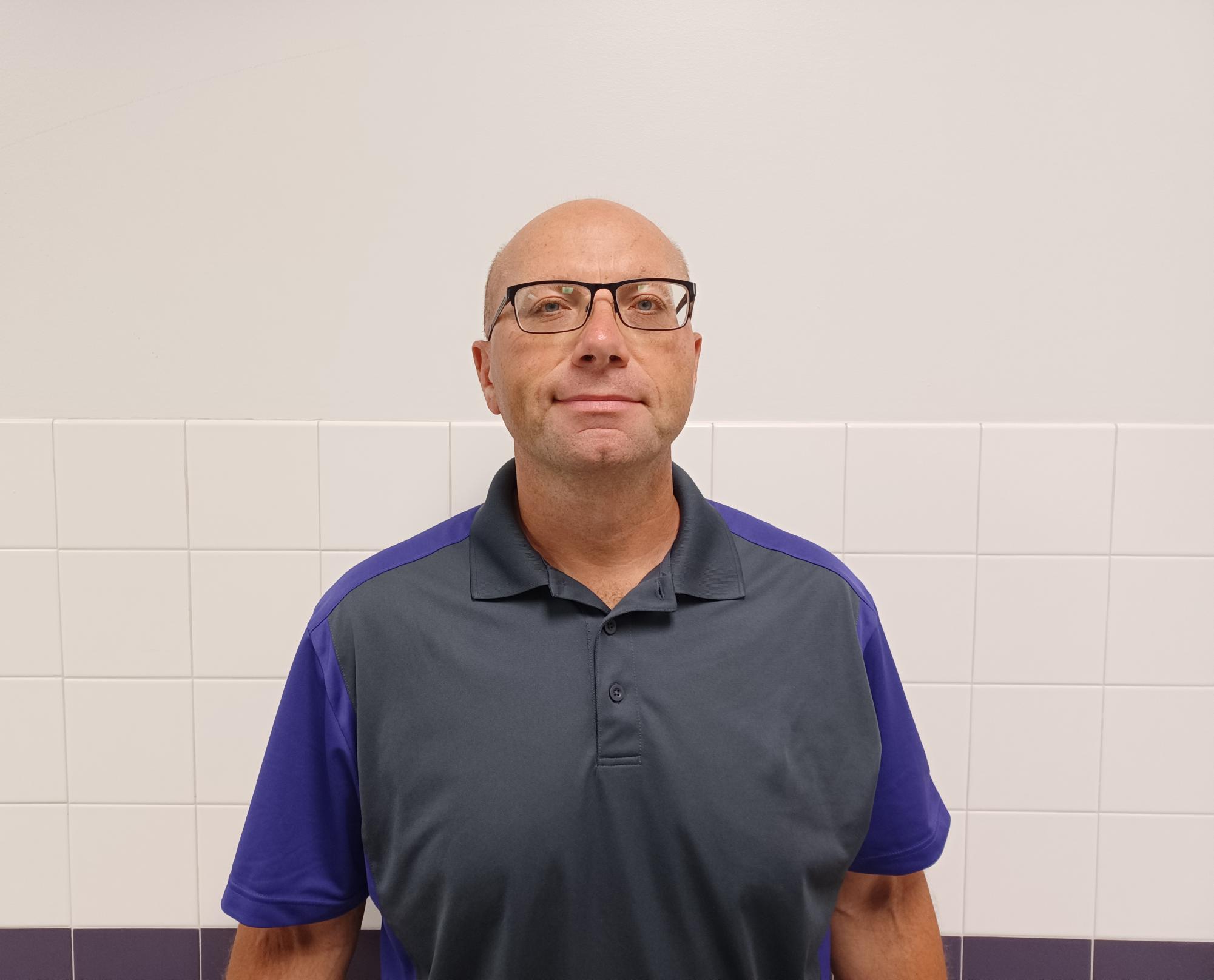 Jim Werner, a new custodian at Baldwin High School, is a former electrical engineer who took part in a variety of projects throughout the Pittsburgh area.
"In terms of previous job experience, I'm an electrical engineer. I graduated from Point Park University," Werner said.
As an engineer, he helped develop many systems, including renewable energy plants.
"The most recent place I worked before Baldwin was BDA Engineering in the Waterfront. I was laid off at the beginning of the pandemic," Werner said. "I worked on some interesting projects, like the North Shore Connector and renewable energy systems involving wind turbines and solar power."
Werner has enjoyed his time at Baldwin so far.
"Most of the staff and students at Baldwin have been pretty friendly. I haven't had any bad experiences," Werner said.
Werner didn't graduate from Baldwin, but he did have reasons for choosing to work here.
"I graduated from Brentwood High School in 1985," Werner said. "I chose to work at Baldwin because I live in the district. I would be working close to home and with some people I know."
The custodians work to keep the high school looking good.
"My job is mainly walking around and checking the area to make sure there are no spills or trash. I keep stuff off the floor and make sure the place is presentable for the students," Werner said.
When he's not on the job, Werner enjoys helping out his sons with their sports and activities. Werner has four sons and one daughter.
"My sons are involved in sports and Boy Scouts," he said. "I enjoy volunteering with them. My youngest son is still playing baseball and basketball."
--Seth Franco