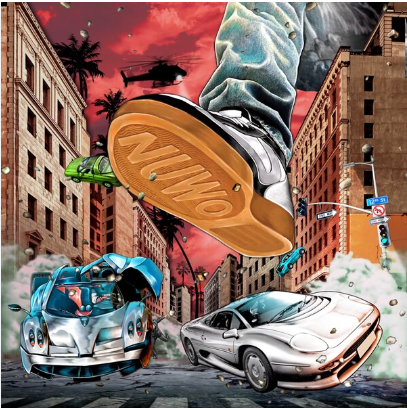 R&B singer and rapper Brent Faiyaz's new album brings an underwhelming shift to pop music.
Faiyaz released Larger Than Life surprisingly with almost no promotion at all. It includes features with A$AP Rocky, Babyface Ray and Missy Elliot. 
The album has more of a pop-styled sound than his other albums, such as the successful Wasteland. After such a hit, Larger Than Life is underwhelming. 
The album has a handful of underwhelming and repetitive songs, such as "Forever Yours," which falls short and echoes other songs on Larger Than Life.
Another song, "Big Mad Skit," offers an unnecessary collaboration with Princess Cro. The song's boring beat creates a dull addition to the album. 
Still, the album's new style has some strong moments. 
Songs like "Belong to You," which features Babyface Ray, have a great beat as well as a new vocal style for Faiyaz. "Outside All Night," meanwhile, features A$AP Rocky, and Faiyaz's vocal style blends well with him. 
Faiyaz' lyrical work and recognizable vocals are definitely still entertaining for listeners despite the underwhelming release. 
The album will likely have success in the pop genre, though it is a newer and more mainstream style for Faiyaz.