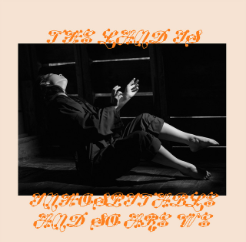 Mitski's most recent release, The Land is Inhospitable and So Are We, creates a dark and emotional listening experience, giving the listener feelings similar to walking through an art museum. 
The album's opening track, "Bug Like an Angel," teases a much softer and upbeat sound for the album, but with hidden lyrics about associating alcoholism with family life. 
It quickly becomes apparent that the dark undertones are far more present in this work than the upbeat sound, as the rage breaking through Mitski's silky voice conveys the hardships of her life. 
"I Don't Like My Mind" is a perfect example of the cinematic and bone-chilling craft of the album, as it is one of many songs that feature velvety vocals and gorgeous instrumentals. 
Throughout the album, it's easy to get lost in the orchestras and choir-esque backing vocals, but the poetic lyrics tell stories of self sabotage and trying to let go of the past. They also touch on subjects such as the patriarchy and obsession. 
Beside these vivid melodies, the 32-minute album also manages to include tracks that bleed into the folk genre, like "The Deal" and "The Frost." Both songs contain especially poetic lyrics, with more vintage and upbeat sounds and sweet vocals that could easily be misunderstood. 
With this release, Mitski continues to build her beautiful catalog, and she absolutely surpasses all expectations for this highly anticipated album.