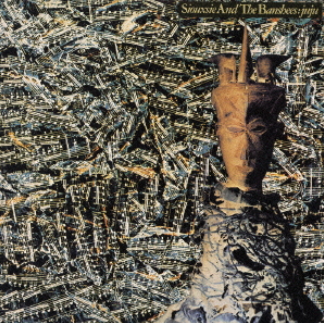 Tired of your Spotify playlists? The Purbalite is here to help with our Essential Listening series.
The group Siouxsie and the Banshees is a staple of the goth scene, but their 1981 album Juju is a listen anyone can enjoy. 
The band is known for the darker lyrics and aesthetics of the goth-rock genre, and many people skip over their music because of it. But their music contains themes that settle right into the upcoming Halloween season.
"Spellbound" is the first track on Juju and it is one of the Banshees' most well-known songs. Some people may find the lyrics of the song disturbing, as they follow the darker theme of being placed under a spell, but the song is catchy nonetheless. 
The song has a slightly suspenseful mood with creative instrumental backing. It uses simple and repetitive chords, but it sets itself apart from the punk music of the '70s in the tone of the instruments — it's bright instead of distorted. 
The next standout song is "Arabian Nights." The opening guitar riff is something that wouldn't be out of place in an Arctic Monkeys song, and the track is vaguely modern. The lyrics still continue to feature the themes of witchcraft and the eerie tones, but the instrumentals build the suspense nicely. 
"Night Shift" is a great example of the band's ability for suspense. At just over six minutes long, the song has the potential to drag on, but it doesn't. It tells the story of a serial killer known as the Yorkshire Ripper, and the song creates an unsettling feeling to match. 
The song, with just over 40 lines of lyrics, is a creative masterpiece. The space between the lyrics is filled with instrumentation that creates a feeling of dread. Every second of the song is filled with something new and interesting that justifies the lengthiness.  
While the band may be unorthodox, Siouxsie and the Banshees's music isn't exclusive to goths. Anyone who is interested in any sort of rock music and is looking for something different should give Juju a turn.