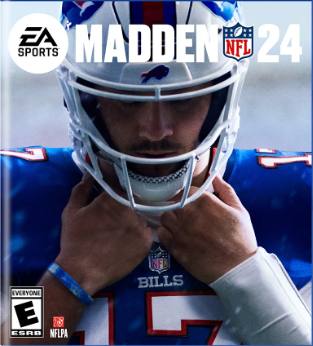 EA Sports takes another major step forward by adding the cross-play feature to the new game Madden 24. 
EA has now given people the opportunity to play with people on different consoles. This will give players the chance to play with and against their friends who have a different console.  This is a great decision on EA's part because the new addition will bring in a lot more players, which would bring in more money for them. 
This version of Madden is similar in many ways to previous years, but EA has made improvements on every game mode this year. 
Madden has made the Ultimate Team mode much more enjoyable. They now give players a lot more opportunities to upgrade their team with Field Passes for every promo that comes out.  
The new Superstar mode gives players the opportunity to start from the combine, climb up draft boards, go through the draft process, and customize their own NFL player. Players have the choice to be a quarterback, running back, wide receiver, or defensive back. After that players can use their character and play through seasons and win Super Bowls.  
One of the downsides to the new Madden game is that Franchise mode still needs lots of improvements. There have always been multiple bugs and glitches that seem to be easy to fix.  
The Franchise mode is a fan favorite when it comes to Madden and it will slowly die out if these simple mistakes never get fixed.  
Although EA puts out an almost identical game every year, they always have millions of people enjoying the game year in and year out.