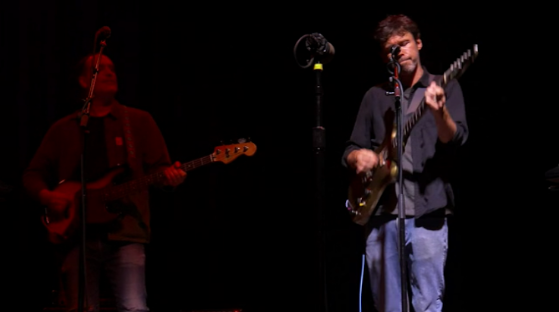 Joe Russo's Almost Dead puts on an electrifying show with an interesting, energetic spin on the classics by the Grateful Dead. 
On Friday, drummer Joe Russo – who is notable for playing in the band Further – and his Grateful Dead cover band performed at Stage AE. They managed to captivate the packed crowd for the entirety of their almost three hours of playing time. 
Opening with "My Brother Esau" set the concert off to a great start, and the band's cover of "Mercury Blues" (popularized by Alan Jackson) really got the crowd going. JRAD's rendition of "St. Stephen," which included "Dark Star" followed by a reprise, solidified the brilliance of the show.  
JRAD incorporates a variety of unique rock elements into their shows that typically aren't present at most jam band concerts. These aspects skyrocketed the energy in the crowd during the first set. 
After a brief intermission, the second set opened with "Shakedown Street," another fan favorite. 
The band appeals to a much younger crowd, making their shows a perfect opportunity for fans who appreciate the tunes of the Dead, but don't have the attention span for half-hour instrumental jam sessions. 
Along with the musical content of the show, it was interesting to see how the bandmates interacted with each other while jamming, especially their silent notions regarding when to move on to the next song or transition to a new beat. 
The chemistry on stage was truly special, and not something that's seen often in modern bands. 
Overall, even fans who had decided to attend the show entirely just to party no doubt left with a new appreciation for the Grateful Dead's music because of the artistry created by Joe Russo and his bandmates.