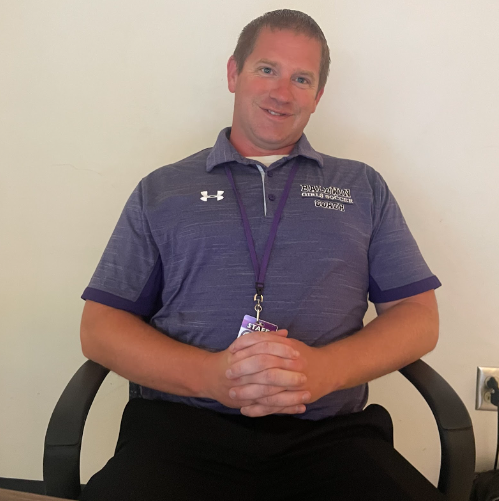 Teacher Michael Evangelista, who is new to Baldwin High School's special education department, was largely inspired by having two relatives with special needs.
"I've always been an advocate for students who may need more support," Evangelista said.
Evangelista first entered the district in 2015, starting at Paynter Elementary. Since then, Evangelista has dedicated himself to helping his students.
"Everyone can learn, but everyone learns at their own pace," Evangelista said.
Evangelista originally graduated from Slippery Rock and got his master's degree at Point Park. In addition to teaching special education, Evangelista also coaches girls soccer at the middle school level.
"The best part of being a coach is watching them become more confident in themselves and their abilities," Evangelista said.
Evangelista wants to be known as a giving person who helps other people as best he can, and he tries to reflect that through his actions. From teaching special education to coaching girls soccer, Evangelista puts others first.
Outside of his career, Evangelista has a variety of hobbies and interests. One usual thing about him, though, is that he is double-jointed, able to bend his thumbs up to his arms.
Evangelista also likes to travel, citing Thailand as a dream vacation destination. He recently traveled to Aruba and had a great time on the trip. He also wants to travel to Italy and Ireland, though he prefers to travel to places with beaches.