Hutchinson wins second straight Kelly Critics Award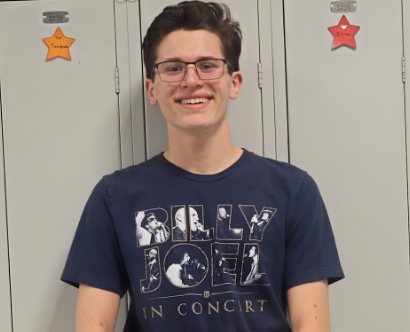 Junior Kevin Hutchinson has won the Kelly Critic Award for the second year in a row.
The Kelly Critics program is organized by the Gene Kelly Awards program. Students review musicals at other high schools, and the reviews appear in the Pittsburgh Post-Gazette.
The Gene Kelly Awards were presented over the weekend.
This year, Hutchinson reviewed Anything Goes at Thomas Jefferson High School and Les Misérables at Taylor Allderdice High School.
When watching a show he is going to review, Hutchinson, a Purbalite Club Member, tries to "collect as many visual details" as he can, he said.
His process for writing the reviews is thinking about the little details, but also the big picture.
"When I sit down to write, I think about the things I observed, and I think about the messages that the show had, and I try to put that together in the review," Hutchinson said.
Because of his attention to detail and the quality of his writing, he won for the second consecutive year, which was "awesome," he said.
Last year, Hutchinson wasn't able to make it to the ceremony, but this year he was able to attend.
"Being able to actually be at the ceremony and give a quick speech was awesome," he said.
Hutchinson is hoping to get a "three-peat" by winning the award again next year.