New drama captures angst, second-chance romance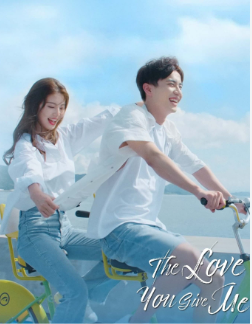 The new Chinese drama The Love You Give Me is the perfect embodiment of angst and a second-chance romance, with the secret child trope added in. 
The drama focuses on Min Hui and Xin Qi, who have reunited after five years of separation. Both of them have been hurt and betrayed by each other in the past, and Xin Qi decides that this time he will take revenge on Min Hui for everything that occurred in the past. 
However, there's a catch this time, as Xin Qi finds out that he has a child with Min Hui. 
The plot of the drama is well-written without any unnecessary moments or jump cuts. The child actor is lovable, and both Wang Ziqi and Wang Yu Wen shine as the main characters. The viewers will appreciate the excellent chemistry they share with each other. 
Wang Ziqi stands out as the hot-headed, hurt character, while Wang Yu Wen does her best to portray the character of a single mother, returning after five years to see the man who hurt her. They put forth a great performance, and the audience will enjoy watching the scenes unfold in front of them. 
The drama is available to watch for free on YouTube for lovers of the romance genre.