Essential Reading: Green's `Paper Towns' is eloquent, emotional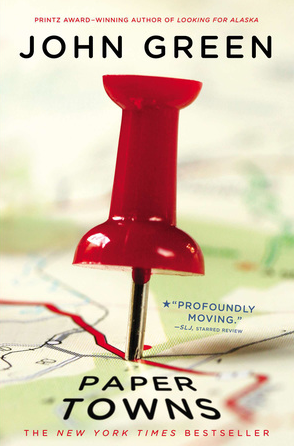 Looking for something to read? The Purbalite is here to help with our Essential Reading series.
Paper Towns, by the same author of award-winning Fault in our Stars, is an outrageously underrated and thought-provoking novel, leaving readers questioning how life should be lived.
The main characters, Quentin Jacobsen and Margo Roth Spiegelman, were once best friends as children but diverged once entering high school. Margo goes on with her life seemingly happy and popular with a boyfriend, while Quentin is left crushing on Margo.
One night, Margo unexpectedly approaches Quentin at his house, convincing him to seek revenge on her current boyfriend for cheating. They rekindle their friendship that night. Their meeting gives Quentin hope of a relationship with her, but then she disappears. 
Margo is nowhere to be found, which leaves Quentin and his friends, Ben and Marcus, to search for her. 
Paper Towns offers a message about the superficiality of life. Margo utilizes a metaphor throughout the novel regarding "paper towns," meaning things in life can be pleasant on the exterior but unappealing up close. 
Paper Towns is an eloquently written novel that truly reflects ideas on the perception of life.
Though a mystery novel, it is a tear-jerking read that puts the reader through a whirlwind of emotions. 
Overall, this novel is one of John Green's best, leaving the readers with an impactful message.