Track athletes compete in WPIALs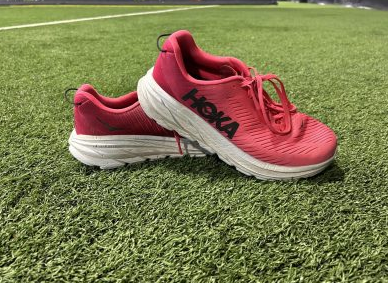 Several Baldwin track team members and relay teams had standout performances at the WPIAL individual championships on Wednesday.
Seniors Andrew Barrett, Philip Pegher and Jeremiah Simplice as well as junior Jonus Ruvolo placed eighth place in the 4×400 at the meet. Pegher, who will run at IUP next year, was happy with their performance.
"It felt good to go out in our last race and medal," he said. 
Junior Jake Kunzman placed eighth in both javelin and long jump. He said he thought he could have done even better and is ready for another chance next year. 
"I wish I could have done better but I am happy I medaled in both of my events," Kunzman said.
Overall, Kunzman said he had a strong season and he hopes to continue that into next year.
Senior Bekah Priano, junior Kenzie Hirt, and freshmen Julianne Ott and Aliya Blount placed 13th in the 4×400 at the meet. Ott, part of the young runners representing the future of Baldwin track, was satisfied with the result mainly because of what lies ahead. 
"I am satisfied with 13th place at WPIALs because two out of four runners on this relay team are freshmen, which I think is a huge accomplishment. I think that Bekah really pushed and ran her hardest for her last race at Baldwin. Kenzie always does her best and pushes for us to get a faster time," Ott said. 
Still, Ott felt the team could have pushed a little harder, since this was the team's last time running together. 
"I think that my start on the block wasn't the best, and I feel that everyone could've fought a little harder to get a PR," Ott said. 
In other Baldwin WPIAL highlights, the girls 4×800 – consisting of Priano, Hirt, Ott, and Molly Gorman – came in 11th. Simplice took 12th and Ruvolo got 13th in the 200; Priano took 12th in the 400, and Barrett got 15th in the 1600. The boys 4×100 and 4×800 both finished 15th.