Track athletes competes in 'Last Chance' meet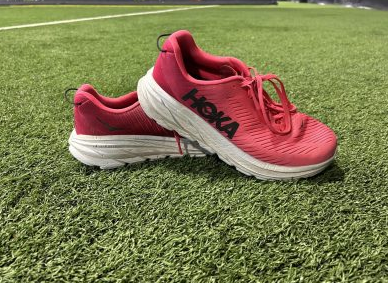 The Baldwin track team competed in the 'Last Chance' meet at West Mifflin on Friday.
The meet offered athletes a chance to improve their times to possibly qualify for WPIAL championships, which will be held Wednesday at Slippery Rock University.
Junior Grace Wyse said some members improved their times.
"Olivia Shellman ran quick in the 100 and 200, letting her qualify for WPIALs. Bobby Kosslow also qualified for pole vault," she said.
Junior Maddie Mussomeli cited other athletes' improvements.
"Jonus Ruvolo set a new personal record in his 200, and Bekah Priano set a new personal record in her 400," Mussomeli said, "Bekah Priano, Kenzie Hirt, Philip Pegher, Andrew Barrett and more teammates qualified for WPIAL."
Wyse and Mussomeli think the competition went well overall, with many individuals attaining best times.
"Some people PR'd and most of the team worked hard and landed spots in WPIALs," Mussomeli said.