STEM leaders to speak at panel hosted by S.A.F.E.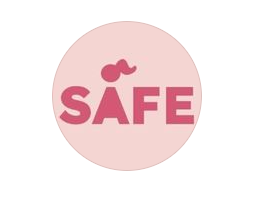 Sophomore Khadicha Kosimjonova started the S.A.F.E. student group this year to support and empower female students. The group's last event of the year will bring in outside speakers to offer advice and inspiration.
The Women Leaders Panel, which will be held May 30 from 2 to 3 p.m. in LGI, will feature female leaders from the STEM and education fields. S.A.F.E., which stands for sisterhood, affection, freedom, and equality, will host the event.
Kosimjonova planned this event with the help of history teacher Chris Reilsono and Dr. Janeen Peretin, district of communication, innovation, and advancement. The goal is to help female students realize their full potential and form connections with each other.
"I just want women to be empowered. Something important to me is giving women equal opportunities in leadership," Kosimjonova said. 
Kosimjonova had the idea to come up with this event through her participation in a local program called LAUNCH, which is a female empowerment program tied in with the STEM field. 
"They had some women leaders come and talk to the program and through that I felt like Baldwin could also have this opportunity," Kosimjonova said. 
The panel includes Josie Brown, Ph.D Dean of the School of Arts and Sciences at Point Park University; Audrey Russo, president and CEO of Pittsburgh Technology Council; Christina Debski, associate system engineer at National Robotics Engineering Center; Laine Mosco, application development chemist at Covestro; Cheroc Slater, senior customer success account manager at Microsoft; Lisa B Ercolano, orthopedic surgeon at AHN; and Karen Levin, mechanical engineer.
The speakers will answer student questions, offer advice, and discuss their struggles and experiences in male-dominated STEM fields. Students who attend also will be offered the chance to job shadow.