New album from Playboi Carti's label disappoints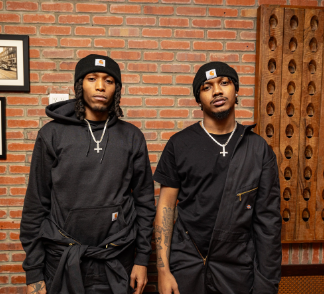 Snot or Not is the new album from the duo known as Homixide Gang. Homixide Gang is signed to the Opium label, which is run by Playboi Carti. 
The production on this album is exceptional with innovative and intricate rage beats. Vocally, however, the album leaves much to be desired. Homixide Gang raps in a similar style to those like Playboi Carti, Young Thug, and Yeat, but are not nearly as talented. 
Most of vocal problems come from Homixide Beno, who on most tracks just seems like a stereotypical SoundCloud rapper. Homixide Meechie, on the other hand, manages to show off his lyrical prowess and overall skill. 
The best tracks on this record include "ADHD", "5ire", and "TNT". "ADHD" is a rage beat that allows Homixide Gang to set the tone for the rest of the record. "5ire" is a hype beat that expands on the rage beats and sounds like an improvement from earlier tracks. 
"TNT" is definitely the most interesting track on this record, as the beat blends rock and trap and is produced by TNT himself. The lyrics on this track are also more profound than some of the others found on the record.
Snot or Not is not an improvement from their previous album, Homixide Lifestyle, which helped separate them from other artists like this because of their creative sampling. Unfortunately, that is all but lost on this new record. 
Snot or Not as an album is just mediocre. Fans of Homixide Gang will likely enjoy it, but this record is unlikely to attract any new fans.