Opinion: `Loud' fashion is on the rise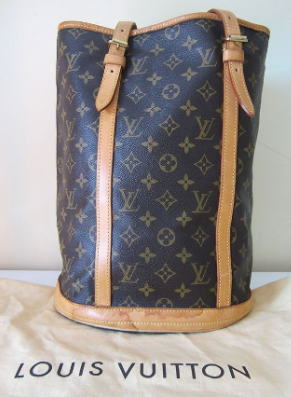 A simple plain white T-shirt would not be expected to cost the average consumer more than $20. But once a simple fashion company logo, such as "Gucci," is added, the price dramatically increases, sometimes to as much as $600. 
Many fashion critics disagree with "logo fashion," which is when a piece of fashion has no other design other than the logo of the brand that created the piece. One of the most famous example is Louis Vuttion bags. While Louis Vuttion has created hundreds of different bags over the years, their most popular is brown with the "LV" logo in tan. 
These types of designs have little to no creativity. The companies are able to get away with just adding their logo to create even larger profit margins, due to the fact that they did not have to bring in a designer and figure out what would work best. 
People in the fashion industry categorize high-end brands and pieces as either "loud luxury" or "quiet luxury." Quiet luxury has few logos or branding, and focuses more on the design and quality of the piece. Loud luxury is simply the opposite: more branding, with less care for the designs and details. 
Not all companies can be placed in one specific type of luxury. Chanel is one of the brands that has pieces on both sides, such as their "double C" earrings, which are just the classic Chanel logo, and their recognizable skirt suits. The earrings are recognized due to how they are openly branded, while the skirt suits have become a popular classic throughout history because of how many women have been seen wearing them, and how one can tell the quality just by looking at the pieces. 
Looking through the past, there has been a majority of logoless fashion, with many people who have strong enthusiasm for fashion staying away from loud luxury pieces. But in the past decades there has been an uptick in loud fashion, with some people spending their money on these designer clothes in an attempt to make them seem as if they have more money. However, they could instead spend their money on more quality clothing, which is more beneficial in the long run. 
This has also branched out from high-end brands to more common stores and brands. One strong example appeared in the early 2000's: Older children and teenagers viewed simple things like Aeropostale hoodies, bearing the brand across the chest, as a status symbol. Teens weren't seen as "cool" if they didn't have items like these. This leads to wealth discrimination among children, which then can follow them through adulthood.