3 Freshmen take second at finance competition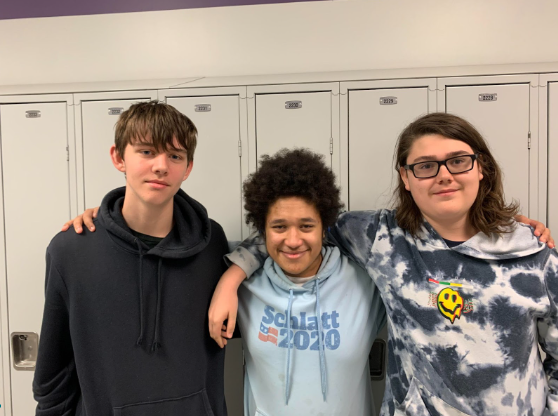 Baldwin freshmen Dylan Leonhardt, Julian Marshall, and Mason Lewis this week came in second place in the Pennsylvania Personal Finance Challenge.
In this competition, students showcase their skills in earning income, buying goods and services, saving, using credit, investing, and insuring. One week before the competition, teams were given a family scenario that they had to work with.
Gifted teacher Krystal Schutle said Leondardt, Marshall, and Lewis did impressive work.
"They gave very creative solutions and presented many different options and situations," she said.
The boys feel as though they gained a lot from this experience.
"We gained a lot of knowledge in finance, presentation and note taking. We were also able to speak professionally in front of real judges, which not many kids our age are doing," Leonhardt said.
They came in second place, only losing by two points to a group of seniors. The group that beat them may not be able to make it to nationals, which means that the group from Baldwin would be next in line to represent the state of Pennsylvania at the national stage.