Track team to mark Earth Day with community cleanup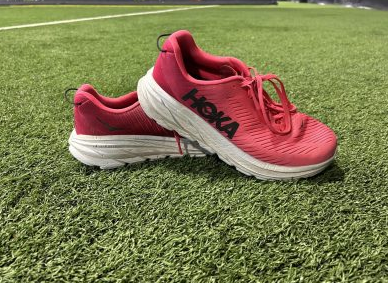 The track and field team will mark Earth Day by helping clean up neighborhoods around the school. 
The Saturday event is open to other students as well. Participants will meet at the track, and the event will run from 10 a.m. to 2 p.m. 
"This is the first time that the runners are going to clean up the community," assistant track coach and substitute teacher Madison Tonini said. "A lot of the kids are excited. They know what it means to be a track athlete at Baldwin and they want to step up."
Tonini wanted to do something to give back to the community, she said. This is her first time trying to plan something like this. 
"We send our kids on runs every day in the surrounding neighborhoods. We want to show the community that this is a team you want be a part of," Tonini said.
She also wants to build pride on the track team. 
"We want to show that we are a good team. We are like a family, and we will take care of our community," Tonini said.
To get more people involved, Tonini worked with Baldwin's National Honors Society to allow students to receive NHS hours for their service during the event. 
Tonini hopes to continue this event in upcoming years.