Jawny provides mindless summer bops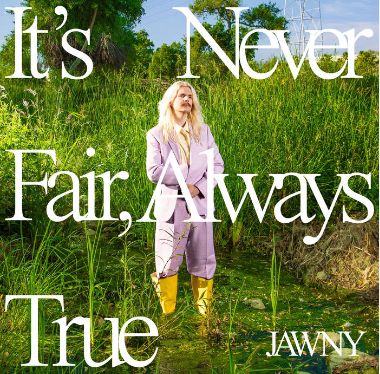 Jawny's latest release, It's Never Fair, Always True, offers the indie-pop a cute but repetitive sound. 
The "Honeypie" singer, along with most modern indie-pop artists, is notorious for creating mindless bedroom bops, and It's Never Fair … is just that. As for the content of the album itself, the songs are fairly surface value and don't serve to be particularly emotional or thought-provoking. 
However, there are a few stand-out tracks, such as "Adios," which is perfect to sing along to with the windows down, and "Everything," a lighthearted, coming-of-age track that inspires feelings of love and tranquility. 
The album also contains the track "Take it Back," which features '90s genre-hopping musician, Beck. 
It's Never Fair … does produce a fun, spring-break vibe, and deserves a listen from those looking to curate the perfect summer playlist – especially one already containing artists like Dayglow, who create very similar sounds to Jawny. 
All-in-all, Jawny is a basic staple towards getting into the modern bedroom-pop scene, and the album is great for what it is. But those who aren't super into the genre can miss out on this one.