Miss Grit's debut has complex emotions, sophisticated lyrics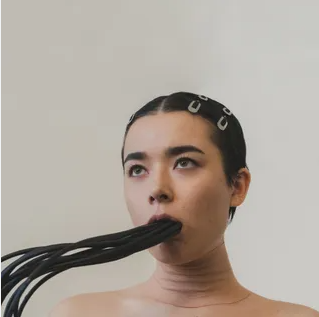 Korean-American musician Margaret Sohn, using the performance name Miss Grit, creates a mix of calmness and frustration on the debut album, Follow the Cyborg.
The album opens with an ominous feel and Sohn brings clarity to their music. It excels at using a subtle yet intense beat in the songs that almost disguises the observations being made. 
Sohn creates simple and fun melodies that are appealing while normal indie pop can be boring. The songs are put in a way that doesn't sound pretentious and does leave room for Sohn's soothing voice to fill the voids.
The sophisticated lyrics obscure the boundaries between the real and virtual worlds.
The song "Lain (Phone Clone)" addresses the rejection of the world through society's stressful expectations. It uses a stomping beat and a hypnotic chorus to criticize the standards of social media.
In "Your Eyes Are Mine," Sohn's guitar creates a thrilling experience in the album. It has riffs that add more exciting dimensions to Sohn's music.
The emotions on Follow The Cyborg are more complex than those found in previous work by Sohn. The closing song, "Syncing," folds in lyrics from the album's other songs as it closes. It gives the feeling that there is no going back.