`Evelyn Hugo' is a novel that lives up to the hype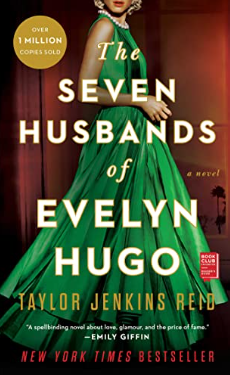 The Seven Husbands of Evelyn Hugo is a book that has been popular on "BookTok" for a while and is well worth the hype. 
The book is about a journalist named Monique Grant who goes to interview a famous '60s movie star, Evelyn Hugo, about the dresses she is auctioning off for charity. It turns out that Evelyn wants Monique to write her biography, so Evelyn discusses elements of her life that she has kept quiet up until that point.
The book and characters are well-written. All the characters have their own flaws and problems to overcome, and no characters feel like they are immune from consequences, or have no personality. Reid makes the characters feel like they are actual people that could exist in the real world and not just characters in a book. 
Evelyn especially has such depth. She is not a good person and she is selfish, but Reid makes the reader feel sympathy for her even though her actions are not always the best. 
Monique also has her own character growth. She is not just a device for Evelyn's story to get told; Reid makes Monique a character with her own growth and flaws. Monique also grows as a character because of what she learns from Evelyn and her story. 
The book also deals with hard topics in a way that is not too preachy or insensitive. Reid makes the issues feel like they are just part of the character's lives, and not there just to prove a point. 
It seems like The Seven Husbands of Evelyn Hugo is being recommended all of the time, but that is because this novel is worth it.